Genealogy Chat
Welcome to the Genes Reunited community boards!
The Genes Reunited community is made up of millions of people with similar interests. Discover your family history and make life long friends along the way.
You will find a close knit but welcoming group of keen genealogists all prepared to offer advice and help to new members.
And it's not all serious business. The boards are often a place to relax and be entertained by all kinds of subjects.
The Genes community will go out of their way to help you, so don't be shy about asking for help.
Quick Search
Single word search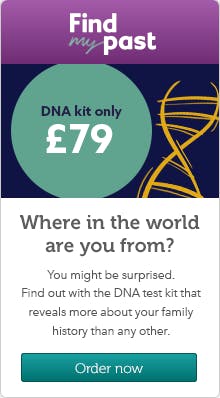 Icons
New posts
No new posts
Thread closed
Stickied, new posts
Stickied, no new posts
Inquest Query?
Profile
Posted by
Options
Post Date

Chris Ho :)
Report
28 Sep 2019 20:13

Looks like John 1875 on below...

Chris :)

http://www.irishmariners.ie/searchdatabase.php?srch_surname=smyth&srch_forename=john&srch_identityno=&srch_yob=&submit=Search

Smyth, John (Able seaman) RS2 No.314153.
Born: 1875-05-09, Portaferry, Co. Down, Ireland
Disch A No: 86454 Photo: f4

Print full record details (pdf) Print short record

Heather
Report
28 Sep 2019 19:44

No, this is not him. His mother and father were John Smith (also a seaman) and Ann Bailie b 1842 - d1889. He had a brother John b 1875 also a seaman, and a number of sisters, one of whom was supposed to be his twin - Annie Bailie, do not know her DOB, she was a spinster lady who my late mother in law remembered from childhood. This Frank/Francis was my late mother in law's grandfather and family stories I know are from what she told me. They were Church of Ireland connected to the Ballyphilip Church in Portaferry.

ArgyllGran
Report
28 Sep 2019 19:19

You said Frank was born in Portaferry.
Was that just a guess based on the "Martha" record, or do you know that for a fact?

1901 census just says born in Down.

Researching:


ArgyllGran
Report
28 Sep 2019 19:18

There is this birth - not 1873 - but no idea if he could be your Francis.
Just posting on the off-chance!:

Francis Samuel Smith
in the Ireland, Select Births and Baptisms, 1620-1911
Name: Francis Samuel Smith
Gender: Male
Birth Date: 4 Aug 1874
Birth Place: Portaferry, Down, Ireland
Baptism Place: Portaferry, Down, Ireland
Father: Francis Smith
Mother: Margaret Gourley
FHL Film Number: 255907

Other details per irishgenealogy.ie:

the father was "dead, formerly of Newcastle", a labourer.
The birth address (and that of mother Margaret Smith, formerly Gourley) was Cloughey.

Researching:


Heather
Report
28 Sep 2019 18:59

I have found the newspaper piece regarding the "Exciting Incident..." If this is him and the story matches though it doesn't say he then died, the years don't match. I had found the 1901 census where he is at home in Belfast with his wife and 2 young daughters and then on the birth/death cert for a son born premature also called 'Frank' in Aug 1902 he is described as "deceased". That was why I had never looked beyond 1902. The 2nd marriage was to a David Gaw, and Agnes died in 1906 with TB. If this is the correct Frank/Francis there is something very wrong here!!

Chris Ho :)
Report
28 Sep 2019 15:26

From other 'Thread'...below 1901 Census...

http://www.census.nationalarchives.ie/search/

Chris :)

1901 (Irish Census)
Smyth Lousia 3 Female Daughter Church of Ireland Co Antrim - Cannot read - Not Married -
Smyth Isabell 1 Female Daughter Church of Ireland Belfast - Cannot read - Not Married -
Smyth Frank 27 Male Head of Family Church of Ireland Co Down Seaman Sailor Read and write English Married -
Smyth Agnes 27 Female Wife Church of Ireland Co Antrin - Read and write
Residents of a house 23 in Springmount Street (Court Ward, Antrim)


(would below be her future Husband?, from Index link)

1901
Gaw, David, french polisher, 16 Springmount Street


If he was in the Navy, there should be records...(but, Smyth or Smith, could well be a few!)

Where is this record you found, Ship, Martha?...(looks to be more like a fishing vessel, from info. other 'Thread')


Edits (would be below. FMP)

Smyth Francis (Birth) 1873 — (Year)1896 Ireland Merchant Navy Crew Lists 1863-1921 Ireland

First name(s) Francis
Last name Smyth
Birth year 1873
Birth date ? ? 1873
Birthplace Portaferry, Co Down
Year 1896
Month June
Vessel name Martha
Vessel official number 88684
Vessel registry port Belfast
Archive National Archives of Ireland
Source Shipping agreements and crew lists, 1863-1921
Description R.G.S.S Shipping Agreements & Crew Lists 84465-89954
Piece 1896 Ship nos. 82409 (cont.)-95311
(on image (AB (Able Seaman)


http://lib-lespaul.library.mun.ca/cdm/compoundobject/collection/mha_mercant/id/10924/rec/13

(Martha 88684)

ArgyllGran
Report
28 Sep 2019 12:48

On the other thread, Francis's "widow" Agnes remarried in 1902.

But as suggested on other thread, maybe she and Francis had separated and she was only claiming to be widowed.

Researching:


Chris Ho :)
Report
28 Sep 2019 12:19

Are you sure he isn't being confused with below...(no time to stay longer, or read other 'Thread', so apologies if already added)

Chris :)

16 November 1905 - Irish News and Belfast Morning News - Belfast, Antrim

EXCITING INCIDENT AT BELFAST QUAY.
Shortly after 9 o'clock last night, a man named Frank Smyth, of Great Georges Street, caused no little excitement at the Fleetwood shed by tumbling into the water. Fortunately assistance was at hand, and he was rescued and removed to the Royal Victoria Hospital, where his injuries were attended to.


16 November 1905 - Belfast News-Letter - Belfast, Antrim, Northern Ireland

Scene at Donegall Quay.
Last evening shortly after nine o'clock a man named Frank Smyth, who resides in Great George's Street caused no excitement at the Fleetwood shed by jumping into the river. Luckily, however, assistance was at hand and he was quickly rescued.


08 August 1905 - Northern Whig - Belfast, Antrim, Northern Ireland

SUMMONS COURT.
Francis Smyth was summoned by Inspector Auld for refusing to take a passenger on the 29th ult. at Donegall Quay. A fine of 10s and costs was imposed.


http://www.lennonwylie.co.uk/BSD1901.htm

(above is useful, Belfast)

ArgyllGran
Report
28 Sep 2019 12:09

Previous thread about this man and his mysterious death:

https://www.genesreunited.co.uk/boards/board/ancestors/thread/1375330

Researching:


greyghost
Report
28 Sep 2019 11:46

Just to narrow down dates a bit

Earlier death cert, shows Francis Smyth died aged 19 days on 19 May 1901
and the later certificate shows the death of Frank Smyth aged 1 day on 22 August1902, a premature birth. Both deaths recorded Belfast RD

Heather
Report
28 Sep 2019 11:22

My query regards a family story regarding my husband's 1 x gr grandfather.

Francis/Frank Smith Smyth b c1873 was a 'seaman' who so the family story goes, fell between his ship and the quayside in port at Belfast and drowned in 1902.

To date I have been unable to find a death record, newspaper article or any inquest report which I assume as a sudden death there would have been an inquest?

I did find a record of him on a ship called "Martha" which he left to join "R NA" (assume Royal Navy but only speculation.

Frank had been born in Portaferry Co Down to a seafaring family. He married in 1897 to Agnes Sheppard of Larne. They had 2 daughters 1898 and 1899. 2 sons died not long after birth 1901 and 1902 both called Francis/Frank. It was on the birth/death certs for the 2nd baby boy I noted "Child of Frank Smyth sailor (deceased)." That is the only record I can find that he was dead.
Any help would be most appreciated.