How to find us
Our office address is:
The Glebe
6 Chapel Place
Rivington Street
London EC2A 3DQ
Data protection
We are registered as a data controller with the Information Commissioner's Office in accordance with the Data Protection Act 1998 (our registration number is Z6639808).
The personal information that we collect about you will always be used lawfully and in accordance with the Data Protection Act 1998. For more information read our privacy policy
Complaints process
In the event of a query or complaint about our website or our services, please email our helpful customer support team: support@genesreunited.co.uk
VAT
Our VAT registration no. is GB 927 167 212.
New Scottish Records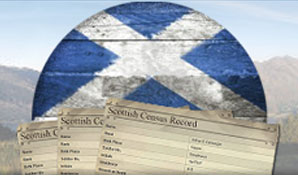 Do you have Scottish ancestors?
Perhaps you do and you just didn't know! Search our brand new Scottish census records today and discover if you have Scottish roots.