Hobbies and Crafts
Welcome to the Genes Reunited community boards!
The Genes Reunited community is made up of millions of people with similar interests. Discover your family history and make life long friends along the way.
You will find a close knit but welcoming group of keen genealogists all prepared to offer advice and help to new members.
And it's not all serious business. The boards are often a place to relax and be entertained by all kinds of subjects.
The Genes community will go out of their way to help you, so don't be shy about asking for help.
Quick Search
Single word search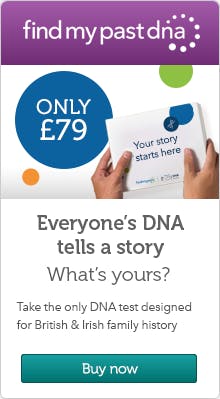 Icons
New posts
No new posts
Thread closed
Stickied, new posts
Stickied, no new posts
Handpainted signs...
Profile
Posted by
Options
Post Date

Edward
Report
17 Sep 2014 12:47

Got any signwriters on here??

Graham
Report
27 Sep 2014 17:02

I often use hand signs. I don't usually paint my hands first though. ;-) :-D

Annx
Report
27 Sep 2014 21:10

I used to do coachpainting of horsedrawn carriages..........some tricky coach lines to paint on the wheels and bodies but have never tried to do signs. It's quite a skill that isn't used much these days with all the plastic and neon signs. Is it what you do?

Researching:
Staffordshire, Warwickshire

Mersey
Report
28 Sep 2014 22:17

Annx that sounds fascinating.....

I do different signs, I made little wooden signs using a wood engraver, and also slate signs too.....started doing them last year ....but the slates ones are fairly new.....I
have just finished one for a friends garden :-)

Annx
Report
1 Oct 2014 22:46

I loved doing them Mersey. Me and first OH built a few from scratch from some old original plans. I did all the paintwork and upholstery.

I like the sound of your signs especially the slate ones......do you do those with an engraver as well? You could do little pet headstones couldn't you.......I bet folk would love to buy those. :-)

Some of the old shop signs that were sign written were very decorative and attractive, as were those on vans and lorries. It's funny how things disappear and you hardly notice till a while after.

Researching:
Staffordshire, Warwickshire

Mersey
Report
2 Oct 2014 20:36

Ann I have a Glass engraver but I just cannot seem to get the hang of it so used it to do some etching and engraving onto stone and slate, nothing fancy as im still practising.....I found a Youtube clip on how to do some lettering, also tried the chisel effect but I am literally no good at it......

Ive got the hang of the pyrography tools and have used that for many things, did alot of Christmas decorations last year.......



AnninGlos
Report
3 Oct 2014 16:31

I can vouch that the slate ones are lovely. very well done.

Your coach painting on horse drawn carriages sounds lovely Ann. Have you ever done canal art? I love to see the canal boats in Gloucester docks with the paintings on.

Researching:
Photo Hidcote Researching Somerset, Dorset, Hampshire, Derbyshire, Staffs, Devon, Glamorganshire. Ingram, Masters, Tamblyn, Knight, Warner, Bate, Allen, Riggs, Dominey, Duffin

Mersey
Report
4 Oct 2014 14:56

Glad you liked it Ann, yours was the first I had done :-) <3

Annx
Report
4 Oct 2014 16:47

Very interesting Mersey.........I'm sure I have some kind of engraver in the loft somewhere......I've never used it, but you are giving me ideas. :-D

No I've never tried the canal boat art Ann. Mine on the carriages was mostly lines, with outer circles and filled in triangles on the middle of the wheels. I don't know what the system was on shop signs but on carriages there were 11 coats of paint before you did the lines or any signwrinting!! 1 primer, 6 filler coats, thinned down colour coat, 1 undercoat, 2 gloss coats, any lines put on then 1 varnish coat. The chalky filler coats were smoothed down with water and wet and dry sandpaper wrapped around a rubber smoothing block to smooth out all the flaws, so the final coats would give a mirror like finish. Any bits or dust would show, so the room was hoovered as were my brushes and the paint strained through old tights. I wore a nylon overall that didn't shed bits, showercap and used a sticky tac tag to remove dust as I painted. I even stood the paintpot in warm water so it flowed really well. Then the room would be 'out of bounds' till the paint dried!

I wonder if anyone collects old signwritten things? I used to work with a man who had the most perfect handwriting. He told me his father had been a signwriter so it shows that these talents are sometimes inherited.

Researching:
Staffordshire, Warwickshire

Edward
Report
24 Oct 2014 11:12

Thanks for the replies guys. You were at the tedious end of the craft Annx. The lines on carriages were made using the "coachliner" brush. This would require a VERY steady hand (no partying the night before!). I've done a little of this but most of my work has been shopfronts and vehicles. It came from my interest in calligraphy. Computers and I never made it and anyway I think that the handcrafted sign has a warmth about it that cannot be achieved with computers or neon. Pyrography and glass engraving are also attractive but the bottom line is freehand formation of the letters. And if you feel free with the pencil, the letters can be made to any shape or proportion you like. Colour can be added with sign paint and brushes and this can give the piece a totally unique feel and character. Yes I know it's commonly regarded as a "dying art" but I do feel that it's always appreciated and there will always be a place for it. Down with plastic!

AnninGlos
Report
24 Oct 2014 15:51

Your signs sound lovely Edward. Do you take your craft to craft fairs?

Researching:
Photo Hidcote Researching Somerset, Dorset, Hampshire, Derbyshire, Staffs, Devon, Glamorganshire. Ingram, Masters, Tamblyn, Knight, Warner, Bate, Allen, Riggs, Dominey, Duffin

Edward
Report
24 Oct 2014 22:22

Hi Annin (cute pic!)....no, I have'nt sold anything at fairs. Maybe in the future, but for now it's more of a hobby. Selling at fairs might arouse interest that I could do without, e.g. tax returns, VAT etc (the tax people just LOVE signwriters). Also, if I were to charge for my time, my signs would be very expensive. Whatever I do in the workshop keeps me occupied in my spare time and if it brings in a bit of cash, then well and good. Do you have a workshop or studio?

AnninGlos
Report
25 Oct 2014 20:34

My hobby is making greetings cards, my 'studio' is a spare bedroom. But I don't sell my cards, I make them for me and for charity.

I am sure you get more enjoyment out of your sign writing by doing it as a hobby. Once it becomes a business there is much more pressure.

Researching:
Photo Hidcote Researching Somerset, Dorset, Hampshire, Derbyshire, Staffs, Devon, Glamorganshire. Ingram, Masters, Tamblyn, Knight, Warner, Bate, Allen, Riggs, Dominey, Duffin

Edward
Report
25 Oct 2014 23:17

Yes Annin, you're right there. I sometimes make cards also, using calligraphy pens, different coloured inks and various type papers. There are numerous different fonts on the net, all of which can be copied and used to suit different occasions and themes. Like yourself, most of my work is for charity and being active in my local church certainly keeps me busy. But it is rewarding. There's a site by David A. Smith who is a (former) sign writer and glass artist. You might have a look at his work...it's just unbelievable! If you study the detail closely and slowly however, you will get ideas from it. There are no limits to creativity and all newly discovered styles are interesting and we can take inspiration from everything we see. The more I look around me, the more I'm convinced that God is definitely an artist! Good luck with the work Annin. Ed.