Military Chat
Welcome to the Genes Reunited community boards!
The Genes Reunited community is made up of millions of people with similar interests. Discover your family history and make life long friends along the way.
You will find a close knit but welcoming group of keen genealogists all prepared to offer advice and help to new members.
And it's not all serious business. The boards are often a place to relax and be entertained by all kinds of subjects.
The Genes community will go out of their way to help you, so don't be shy about asking for help.
Quick Search
Single word search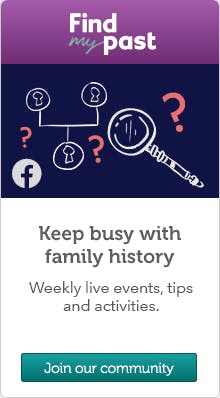 Icons
New posts
No new posts
Thread closed
Stickied, new posts
Stickied, no new posts
Henry Arthur Davies WW1
Profile
Posted by
Options
Post Date

Clive
Report
1 Mar 2017 00:00

Hello,
I am looking for information on the wartime experience of Henry Arthur Davies (known as Harry) who served with the Highland Light Infantry in France in WW1.
He survived and left the army after the war in 1919.
Born in Ardrossan, Ayrshire, he joined up in Falkirk near the start of the war I think. His hometown was Camelon and his father was Edwin Wass Davies.
He was a sergeant when he left. I have found the following numbers on a medal roll document from 1919.
Regtl No: 331289
3979
I also know that he was injured at some point - possibly a shrapnel wound to the head.
Any information would be much appreciated
Best Regards
Clive

+++DetEcTive+++
Report
1 Mar 2017 10:58

About 70% of full WW1 military records were destroyed as a result of WW2 bombing.

Is this the medal card you found?

British Army WWI Medal Rolls Index Cards, 1914-1920
Henry A Davies
Regiment or Corps: Highland Light Infantry
Regimental Number: 3979, 331289

The image states that he was awarded the British, Victory and 15 Star. His qualifying date for entering a Theatre of War (France) was 13 Oct 1915.

Unless someone else can find a further record, that might be all that's survived.

Have you tried searching for the HLI's movements during the time he served? Although he won't have been mentioned, it could give you an idea of which battles he might have been in.

Researching:
Dormant member as from 20 Sep 2019 . Click on my board name to send a message

Clive
Report
1 Mar 2017 14:02

Thanks. I knew it was a long shot!

I know he had a friend from the HLI called Harold Monnickendum who may have gone through the war with him. His records may have survived the WW2 bombing as he became an officer after the war and should be in the National Archives. I will pay them a visit sometime. It is an unusual name though so if anyone has any wartime knowledge of him as well I would be interested in it.





+++DetEcTive+++
Report
1 Mar 2017 15:07

By all means check the NA. However, if he continued in the military after 1922, Harold Monnickendum's records may still be with the MOD.
Nothing comes up on the general search. Try with spelling variations.

http://www.nationalarchives.gov.uk/

A general internet search for Harold's name comes up with this result
https://livesofthefirstworldwar.org/lifestory/3091179
Details have been posted by the Imperial War Museum

Researching:
Dormant member as from 20 Sep 2019 . Click on my board name to send a message

+++DetEcTive+++
Report
1 Mar 2017 15:30

Harold Monnickendam
British Army WWI Medal Rolls Index Cards, 1914-1920

Harold Monnickendam
Regiment or Corps: 9th Bn HLI, 9th Bn HLI
Regimental Number: 331745, 4582

Image seems to say he was commissioned to a 2nd Lt on 27 Aug 1918
.....

UK, British Army Recipients of the Military Medal, 1914-1920
Harold Monnickendam
Regimental Number: 331745
Regiment: Highland Light Infantry
Battalion: 1/9th Battalion
Rank: Sergeant
Medals: Military Medal
........

UK, WWI Service Medal and Award Rolls, 1914-1920
Harold Monnickendam
Military Year: 1914-1920
Rank: Sergeant
Medal Awarded: British War Medal and Victory Medal
Regiment or Corps: Highland Light Infantry
Regimental Number: 331745
Previous Units: 9th High. L.I. 4582 Sgt.

Image confirms the date of his commission. 27 Aug 1918. Medals
...

This would help you find his records
British Army Service Records Transcription (FMP)

Harold
Last name Monnickendam
Rank 2nd Lieutenant
Regiment The Highland Light Infantry
Year 1915-20
Archive The National Archives
Archive reference WO 374/48397
Series WO 374
Series description Wo 374 - Officers' Services, First World War, Personal Files
Record set British Army Service Records
Category Military, armed forces & conflict
Subcategory Service Records

Link to the National Archives
...
http://discovery.nationalarchives.gov.uk/details/r/C718525
2/Lieutenant Harold MONNICKENDAM. The Highland Light Infantry.
Ordering and viewing options

This record has not been digitised and cannot be downloaded.
Request a quotation for a copy to be digitised or printed and sent to you.
....

Researching:
Dormant member as from 20 Sep 2019 . Click on my board name to send a message

+++DetEcTive+++
Report
1 Mar 2017 15:57

A snippet from Army and Navy Gazette 08 January 1921

9th Bn, Highland L.I - 2nd Lt. H Monnickendam to be Lt. Feb 28

(British Newspaper Archives on FMP)

Researching:
Dormant member as from 20 Sep 2019 . Click on my board name to send a message

Clive
Report
1 Mar 2017 19:56

Many Thanks

Clive
Report
30 Aug 2017 23:06

I have found a newspaper article from the Falkirk Herald at the end of WW1 in my Grandmothers possessions that states that Henry (Harry) A Davies was the recipient of the Croix de Guerre. I can't find any mention of that in his records or mentioned in the Gazzette.
He may have been a Private when he was awarded the medal but was a Sergeant by the end of the war.
He served in the 9th (Glasgow Highlanders) Battalion in the Highland Light Infantry and signed up at the start of the War.
Does anyone know how I might find out what he did to merit the medal?


greyghost
Report
31 Aug 2017 16:41

Have a look at -
http://www.1914-1918.net/soldiers/foreignawards.html

The various awards were announced in the London Gazette, usually replicated a day or two later by the Times.

The foreign awards did not have a nationally published citation describing the act or service for which it was given.

The French Journal Officiel is now searchable online. It includes announcements (in French language) of their awards to British soldiers. It is not the easiest site to search but persistance pays off!

You can click through to the French Journal Officiel from the site - it does warn it's not the easiest to navigate but persistence pays off.

Examples are shown on the 1914-18 site of names and citations

AustinQ
Report
3 Sep 2017 08:34

You may already have it but there's a great photo in the paper of his wedding attached to this article:

Hull Daily Mail - Monday 28 September 1931

The wedding took place at Newland Congregational Church Saturday of Mr Henry Arthur Davies, of the Distillers Co., Hull, son of Mrs M. A. Dayies, Camelon, Falkirk, and Miss Eleanor Blackwood, second daughter of Mrs J. W. Blackwood, 25, Beresford-avenue, Hull. The Bey J. W. Gregory was the officiating clergyman.

The bride was attired in a beautiful gown of ivory satin with lace -over-dress, and wore a veil with headdress of orange blossom. She carried bouquet of lilies and white heather.

Misses Jean and Christine Blackwood, sisters of the bride, were the bridesmaids, and wore dresses of blue and pink georgette respectively, with caps to match, and carried pink chrysanthemums. There were two small attendants, Miss Mary Seeker, Essex, and Master George Tennant, Grangemouth, niece and nephew of the bridegroom, who were dressed blue velvet, the little girl carrying Victorian posy.

The duties of best man were carried out by Mr Edward Hunter, Falkirk, and the bride "was given away by her uncle, Mr James Aitken, Greenock.

A reception was held in the Church Hall, the guests being welcomed by Mrs Blackwood, mother of the bride. Later the happy couple left for a motoring honeymoon.

mgnv
Report
9 Sep 2017 15:35

http://www.longlongtrail.co.uk/army/regiments-and-corps/the-british-infantry-regiments-of-1914-1918/highland-light-infantry/

http://www.longlongtrail.co.uk/army/order-of-battle-of-divisions/2nd-division/
http://www.longlongtrail.co.uk/army/order-of-battle-of-divisions/33rd-division/

Looking at the 13/10/1915 date DetEcTive gave, it looks like Harry joined the Bbattalion as a replacement after the battle of Loos.
Ancestry has most unit war diaries online, so you could download those of the 1/9th bn HLI;
You could also download those of the 5th brigade in 2 Div, and 100 bde in 33 Div for the relevant times.

Unit war diaries are comparable to a ship's log book, and they record the day by day stuff affecting the unit.

A British infantry division had 3 brigades, each containing 4 battalions initially (reduced to 3 in Feb 1918 as manpower shortage kicked in).
A British infantry battalion had a nominal strength of abt 1100 men of all ranks.

If you're not a member of Ancestry, sign up for their free newsletter. They might announce free access to military records around 11 Nov - they've done so in past, and you could download the war diaries then - alternatively, try your public library.