Help Centre - Frequently Asked Questions
Frequently asked questions - search for an answer
Please either select a FAQ from the menu below or enter a search term and click 'search'.
If you cannot find an answer to your question you will be able to contact our dedicated support team who will be able to answer all your questions
The Support Team's working hours are Monday to Friday 8am - 6pm and we will answer all emails within 2 - 3 days.
The Genes Reunited Team
Our YouTube channel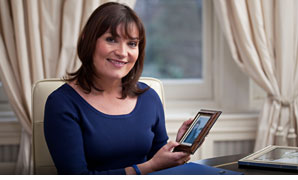 Every family has a story
Lorraine Kelly launches the Every Family Has a Story campaign by sharing hers exclusively with Genes Reunited. Watch some of our incredible stories, including Lorraine's, on our YouTube channel.