Genes News
Welcome to the new Genes Reunited blog!
We regularly add blogs covering a variety of topics. You can add your own comments at the bottom.
The Genes Reunited Team will be writing blogs and keeping you up to date with changes happening on the site.
In the future we hope to have guest bloggers that will be able to give you tips and advice as to how to trace your family history.
The blogs will have various privacy settings, so that you can choose who you share your blog with.
Gift subscriptions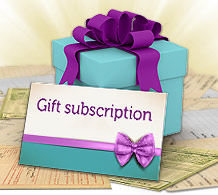 Do you know someone interested in discovering their family history?
You can now buy a gift subscription to Genes Reunited so they can research their family tree.
We are very excited to announce the launch of thousands of new military records on Genes Reunited this week. This release, which coincides aptly with Remembrance Sunday, will allow you to search thousands more military records to see if any of your ancestor fought for their country or played a part in any historical battles.From the Harold Gillies records, recording soldiers treated by the pioneering plastic surgeon Dr Gillies during WW1 to Military Nurses, the collection of records is now so varied, you're bound to discover a member of your family who served as part of the army.
These military records can be accessed via pay-per-view credits or, if you are a platinum member, you can add unlimited access to these records to your subscription for as little as £11.95.
Bill Ward, a Genes Reunited member from Bexleyheath, Kent, has discovered a fantastic story during his family history research.
"I discovered my father served as Bosun aboard the T.M.S.V Royal Daffodil during the evacuation of Dunkirk in May 1940. A bomb actually passed right through the hull without exploding and the hole was plugged with a mattress!"
What will you discover in our new military record?
The new records include:
WWII Escapers and Evaders
Military Nurses
Napoleonic War - Army of Reserve
Napoleonic War - Foot Guards Attestation Papers
Napoleonic War - Regimental indexes 1806
Manchester employers™ Roll of Honour 1914-1916
Manchester Regiment city battalions 1914-1916
Royal Artillery Military Medal awards
Royal Artillery honours & awards
Harold Gillies plastic surgery archives from WW1
Royal Red Cross Register
British Officers taken Prisoner of War 1914-1918
Prisoners of War 1939-1945 - British Navy & Air Force Officers
Prisoners of War 1939-1945 - Officers of Empire serving in British Army
Prisoners of War 1939-1945 - British Army held in German territories
Oldham Pals 1914-1920
Oldham Pals Roll of Honour
Prison ship (Hulk) registers 1811-1843
Royal Air Force Muster Roll 1918
Chelsea Pensioners' Service Records 1760-1913