Genes News
Welcome to the new Genes Reunited blog!
We regularly add blogs covering a variety of topics. You can add your own comments at the bottom.
The Genes Reunited Team will be writing blogs and keeping you up to date with changes happening on the site.
In the future we hope to have guest bloggers that will be able to give you tips and advice as to how to trace your family history.
The blogs will have various privacy settings, so that you can choose who you share your blog with.
Electoral Rolls
Looking for living relatives?
Search our UK Electoral Rolls (2002-2013) and find your living relatives today.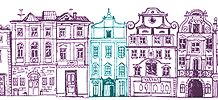 Published on 7 Nov 2012 14:21 :
site update
: 0 comments : 2232 views
In addition to the new Military records, we included a few other changes to the site. These included:
Link to view all photos for a member: When viewing a photo a shared photo, there is now a link under the photo that take you to search results for just that member. Permissions still apply, so private photos will still be blurred, but items shared publicly or through member to member Keepsafe share will be visible.
My Threads now includes links to "started threads" and "contributed threads".
Additional community links appearring in top navigation menu.
Blogs and Family History Articles menu items moved to News menu on top navigation.
Added a "News" blog
Blog month by month summary now shown on left when viewing single blog account.