Genes News
Welcome to the new Genes Reunited blog!
We regularly add blogs covering a variety of topics. You can add your own comments at the bottom.
The Genes Reunited Team will be writing blogs and keeping you up to date with changes happening on the site.
In the future we hope to have guest bloggers that will be able to give you tips and advice as to how to trace your family history.
The blogs will have various privacy settings, so that you can choose who you share your blog with.
Electoral Rolls
Looking for living relatives?
Search our UK Electoral Rolls (2002-2013) and find your living relatives today.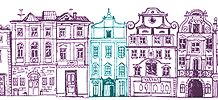 Published on 14 Dec 2012 09:48 : 3 comments : 1758 views
With only 11 days left until Christmas, we thought it was about time we added some festivity to the logo. When deciding what Christmassy additions to make this year, we started thinking about what else we have done in the past. There has been Santa hats, falling snow, snowflakes, snowmen and holly. This year we've gone with baubles. Post your suggestions below for next years festive theme!