Genes News
Welcome to the new Genes Reunited blog!
We regularly add blogs covering a variety of topics. You can add your own comments at the bottom.
The Genes Reunited Team will be writing blogs and keeping you up to date with changes happening on the site.
In the future we hope to have guest bloggers that will be able to give you tips and advice as to how to trace your family history.
The blogs will have various privacy settings, so that you can choose who you share your blog with.
Electoral Rolls
Looking for living relatives?
Search our UK Electoral Rolls (2002-2013) and find your living relatives today.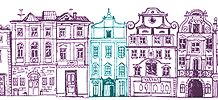 Here on Genes Reunited you probably already know that you can build your tree for free and hopefully you have been adding names to it as you have been researching your family history. Sometimes, though, it is good to just sit down and write it all down the old-fashioned way.
We have created some charts that you can print out and fill in yourself. You can then easily see where the gaps in your tree actually are and what information you need to research. Maybe you're missing a date of birth? Or perhaps you need to find someone's marriage details. Once you have printed out the charts why not take them with you when visiting family and ask them to help you fill in those gaps.
Don't forget that once you have completed the charts you add any new information back to your tree.
The links to each chart can be found here - on the left hand side of the page.
We'd love to know if you find these charts useful. Please add your comments and feedback below.