Genes Reunited Blog
Welcome to the new Genes Reunited blog!
We regularly add blogs covering a variety of topics. You can add your own comments at the bottom.
The Genes Reunited Team will be writing blogs and keeping you up to date with changes happening on the site.
In the future we hope to have guest bloggers that will be able to give you tips and advice as to how to trace your family history.
The blogs will have various privacy settings, so that you can choose who you share your blog with.
Gift subscriptions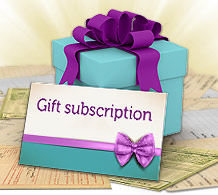 Do you know someone interested in discovering their family history?
You can now buy a gift subscription to Genes Reunited so they can research their family tree.
In the last 315 years, up to 10 million people have left their homes in Ireland to start a new life overseas. Thanks to this diaspora the festival day of Ireland's foremost patron saint, St Patrick, is now a global celebration enjoyed by millions of people all over the world.
Saint Patrick's Day was made an official Christian feast day in the early 17th century to commemorate the life of Saint Patrick and the arrival of Christianity in Ireland. It's also a popular celebration of Gaelic heritage and culture that has been celebrated by the Irish in Europe since the ninth century.
Though originally born in Britain, St Patrick made Ireland his spiritual home. Believed to have been born into a wealthy Romano-British family in the 4th century, Patrick was captured by Irish raiders and forced into slavery at just 14 years old. He spent six long years being forced to herd sheep and, during this difficult time found God. He was eventually able make it safely back to England where he followed in the footsteps of his Grandfather and was ordained as a priest.
According to tradition, Patrick returned to Ireland to convert the pagan Irish to Christianity. Much of what is known about the life of St Patrick comes from two Latin letters that are generally considered to be the work of the saint himself, the 'Declaration' and the 'Letter to the soldiers of Coroticus'.
St Patrick remained in Ireland for three decades, baptising newly converted Christians in spite of consistent opposition from pagan leaders. He was canonised by the local church following his death on March 17th, and is remembered as the patron saint of Ireland.
The celebration of Saint Patrick's Day spread across the world as Irish immigrants established new communities. St Patrick's Day is now celebrated around the world from Argentina, Japan, Russia, Malaysia, and the USA, to Australia, New Zealand, Monserrat, Korea, and South Korea. The 17th of March has even been celebrated by astronauts on board the International Space Station!
St Patrick's Day was first publicly celebrated in 1737 in Boston, which was already home to a burgeoning Irish population. The first St Patrick's Day parade in the US took place in New York in 1762, and nearly 200 years later in 1931, a parade was held in Dublin. To this day New York City hosts a famous and massively popular annual St Patrick's Day parade.
Traditionally St Patrick is observed by Catholics with a quiet trip to mass, and a meal of corned beef, cabbage, and Irish soda bread. Of course nowadays, the most popular means of celebrating St Patrick's Day worldwide is by donning Shamrocks, dressing in green and enjoying a few pints of Guinness.
Why not discover if you have Irish ancestry this St Patrick's day? Findmypast has the largest online collection of Irish records. Sign up for a free trial to explore your Irish heritage today.
https://www.findmypast.co.uk/pay/freetrial