Rhoda's Blog
Welcome to the new Genes Reunited blog!
We regularly add blogs covering a variety of topics. You can add your own comments at the bottom.
The Genes Reunited Team will be writing blogs and keeping you up to date with changes happening on the site.
In the future we hope to have guest bloggers that will be able to give you tips and advice as to how to trace your family history.
The blogs will have various privacy settings, so that you can choose who you share your blog with.
New Scottish Census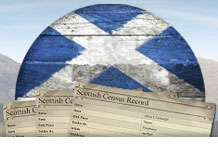 Do you have Scottish ancestors?
Perhaps you do and you just didn't know! Search our brand new Scottish census records today and discover if you have Scottish roots.
Hi, I'm Rhoda and I've been the Head of Genes Reunited for about a year now. Prior to that I was interested in my family history but on talking to relatives it transpired that a bit of the research had already been done, and a few names had been plotted into a paper tree. I want to share with you the journey I have been on over the last year, and hope to share with you my family's lineage as I make discoveries in the course of time. I'm not just interested in building a tree, but also in building the social history of my family. My Dad's an artist, his Mum was also very creative - is there a familial link? My Mum's a nurse, as was her Mum - how many generations does that go back? Are there any names and other family traits that go back down the line? I want to know how my ancestors lived, where and how they died, and how did we all seem to live in and around Nottingham - especially as my maternal Grandad is Irish.
Over the past year I have hit many a brick wall. I've also asked for help, plenty of times, on our message boards, and joined a few of our 'Ask an Expert' sessions in the evening, to see what breakthroughs I can make. I've also had lots of 'goosebump' moments, been directed to websites that have been incredibly useful, had many a late night at my computer, and looked into wider branches of the family. That said I'm still only a beginner and I am very much looking forward to the long family history journey ahead of me - the twists the turns and 'o my goodness' moments ahead. One of which I want to share with you..
My maternal Nana and her twin brother Chester were born in 1916 in Nottingham. Nana had a full life, bringing up five children, and she died peacefully in December 1999. All I knew about Chester was that he served in World War II, and died fighting in the war. I looked into Nana's parents and found both of them in various records. (My Nana's maternal family is incredibly interesting but I'll save that for another time!)
A recent office discussion about the Commonwealth War Graves Commission www.cwgc.org made me go and have a look to see if I could find any details about Chester. I was searching for a C Wood who died in 1943, but didn't have any luck. I then looked for Chester in the Army Roll of Honour 1939 - 1944, and discovered a record under Arthur C Wood, born in Nottingham, residing in Bristol. Nana and Chester's Dad was called Arthur and as I couldn't find any other Chester Wood, I made a note of the service number and looked again at the CWGC. The C, was confirmed as Chester, and the additional information on the casualty detail record named his parents - the names I have match. So Chester was in fact Arthur Chester, and by looking at the CWGC I was able to learn so much more about him that I didn't know. To enable my Dad to write to the Ministry of Defence and get his war records, we needed to get Chester's birth certificate.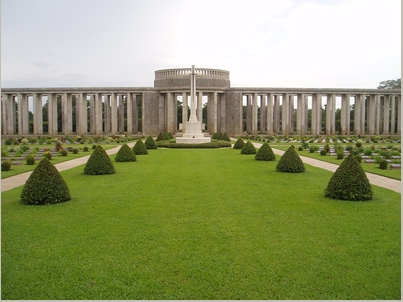 I'm now in possession of the certificate, but typically it throws up more questions. Nana and Chester were born in a house in Hucknall, not a hospital. Their parents and the rest of the family lived in West Bridgeford, a significant distance from Hucknall. Looking at the Hucknall address in the 1911 census, I can't find any connection between the families, nor can I find that the residence is anything other than a regular house. Why were they born there?
Dad is writing off for Chester's records, and I'll keep you posted on what we receive back. In the meantime I have further investigations to do...
If you can help with my mysteries do feel free!!