General Chat
Welcome to the Genes Reunited community boards!
The Genes Reunited community is made up of millions of people with similar interests. Discover your family history and make life long friends along the way.
You will find a close knit but welcoming group of keen genealogists all prepared to offer advice and help to new members.
And it's not all serious business. The boards are often a place to relax and be entertained by all kinds of subjects.
The Genes community will go out of their way to help you, so don't be shy about asking for help.
Quick Search
Single word search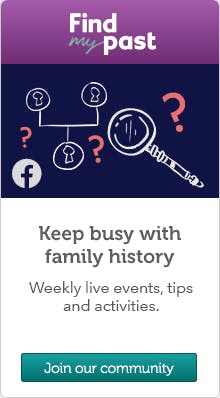 Icons
New posts
No new posts
Thread closed
Stickied, new posts
Stickied, no new posts
Buying fruit and veg in season
Profile
Posted by
Options
Post Date

Florence61
Report
9 Oct 2019 16:34

With all this talk of scaremongering that certain fruit & veg may not be available after Brexit, I wonder why?

When I was a child, we ate all fruits and veg when they were in season. We bought strawberries from local farms, apples too and picked blackberries. We had a good sized garden so grew runner beans, potatoes, beetroot & carrots.

In todays society many people now have polytunnels enabling them to grow a much wider choice of fruit & veg.
So why are people buying apples from South Africa or strawberries in Dec from Turkey? My daughter bought these strawberries from Turkey and they were awful. Rock hard, no flavour and I was cross with her for doing so.
How many of you buy local and seasonal?

Does it matter if we cant get strawberries in December?
If we are to try and reduce our carbon footprint, then we shouldn't need to buy very much imported fruit & veg.

On Countryfile last Sunday, they were celebrating harvest festival and what a bumper crop of harvest they had and all grown in the uk.

Would it be the end of the world if we couldn't get Starfruit or other exotic fruits etc?

What do you think and where do you buy your fruit & veg. Locally grown or imported?

Florence in the hebrides



Researching:
house/hampshire prophet/cheshire skinner/kent

Florence61
Report
9 Oct 2019 16:46

I absolutely agree with you Joan. The strawberries are tasteless and rock hard. Cant imagine who buys them and eats them!

Florence in the hebrides

Researching:
house/hampshire prophet/cheshire skinner/kent

LaGooner
Report
9 Oct 2019 17:08

I buy fruit and veg from a local farm shop it's always good quality and a good price and being farmed nearby it is always really fresh. The same with meat we have local sources which albeit a little bit dearer than supermarkets is always edible with no waste.

SuffolkVera
Report
9 Oct 2019 17:17

We do buy in season and try to buy locally grown produce but it is not always possible. Farmers struggle to make a living so they sell their land for housing and then it is lost for good. There used to be plenty of fruit farms and orchards around here with their own farm shops or you could pick your own. As far as I am aware we don't have any now.

We used to have a large house with a half acre garden so I grew a lot of my own veg but as we got older it became too much for us to manage so we moved and now only have a tiny garden so can only manage a few bits in pots. There must be plenty of people who are in that position and dependent on the supermarkets. We are lucky here as our town still has a twice weekly market but there are now only 2 stalls selling fruit and veg and they are not cheap.

So I understand why people can't always buy locally grown stuff. Still, there's no reason to buy strawberries once our summer ends.

Rambling
Report
9 Oct 2019 17:27

Same situation as Vera garden wise, I grow some potatoes in tubs but only good for a few meals. I did get to a farm shop last week the first time for 10 years as it needs a car to get to it, which is counter productive isn't it. I overheard someone the other day talking about the fields and farms and orchards of their youth here, now all under concrete monstrosities. Even the veg' market stall that used to be here on Fridays has gone.




Researching:
Whetman, Budd, Fishlock, Kemp, Keating. Surrey, London and Ireland.

SylviaInCanada
Report
9 Oct 2019 17:38

We try to buy local, then from elsewhere in the province and Canada. We try not to buy American, which is of course our largest supplier. We will buy Mexican or Peruvian strawberries, raspberries, and blueberries. Most veggies are local, most tree fruits from elsewhere in the province.

We love blueberries (which are also good for you), so we buy vast quantities in season from the local supermarket as long as they are from local growers, we then freeze enough in large ice cream buckets to keep us supplied over the winter. Four 1 gallon "buckets" of blueberries will last us from October/November through to April/May, at the very least.

We also freeze locally grown raspberries and strawberries, but not in such large quantities.

OH grows potatoes that last us most of the winter, and will often sow leeks in the fall for picking in February/March. He also insists on growing broad beans which he likes and I don't ............... he freezes the beans in small 1-person amounts but then forgets about them!

During the winter we try to buy local as much as possible ........ it's amazing what can be grown in hot houses these days! We can buy hot house tomatoes locally grown year round ......... and somehow they still taste good, especially the small ones. The same goes for peppers in all colours.

We're lucky in that the 100 mile area around Vancouver is on a very fertile delta, so there is a large farming industry around, though much of the agricultural land is being replaced by housing, and hot houses are counted as "agricultural" so can be built on fertile land.

Eating locally and in season is perfectly possible for us as long as we don't want more exotic items. Even many Chinese and other ethnic vegetables are grown locally as we have large enough populations (and other nationalities) to make it worthwhile. Fruits are more difficult.

Researching:
VE Day celebration, street party for the children. I'm sitting 5th from left, far side of the table with my grandmother standing behind me. ............................................................ To help us and to get better results, please post as much detail as you can, especially name, date(s) and place. Also say what you already know.

Florence61
Report
9 Oct 2019 18:55

Some very interesting comments. I do agree that in some areas the land has been sold out for housing and that has reduced local farms etc. But you can still buy uk fruit and veg or meat for that matter from the supermarket. Doesnt have to be from a farm or market.

There is a brand of apple called Pink Lady flown all the way from America to the uk. 4 apples cost over £2.50...outrageous. Im sure we have plenty of uk apples they are just as tasty and are cheaper.
Sylvia, you are a busy lady and hats off to you growing all that produce..well done.Im sure its very tasty.

I don't have a garden I can dig as im renting and there is only 2 lawns. But I grew peas in a large pot and some potatoes also in large pots.

I look at the country of origin on each item and wherever possible, I buy from the uk.
I also remember years ago, in winter we ate a lot of tinned fruit like strawberries.

Scaremongering that we are going to go short of lots of favourite foods is totally unnecessary.
If we stopped importing so much, our own economy might improve as we are more than capable of feeding the uk

Florence in the hebrides

Researching:
house/hampshire prophet/cheshire skinner/kent

PatinCyprus
Report
9 Oct 2019 19:01

Due to people buying apples from abroad many orchards in UK have been destroyed and you forget most of those working collecting fruit and veg. on UK farms weren't from UK.

Also note that UK can no longer feed itself due to the fact there is now well over sixty million people living there.

Researching:
Lloyd,Paddock,Cooper,Morris,Rigby West Midlands Salop Worc

Rambling
Report
9 Oct 2019 19:11

We've had some particularly bad years weather wise, too wet or too dry, for crops, especially potatoes, they had no flavour or rotted. So there was really no alternative but to get from abroad even though I don't like doing that.

Last year I know I could not find a Bramley apple in any shops :-( or the nice ones that we used to grow here. I don't like the Pink lady variety or similar.

There will be food, (there may not be enough) but at what cost? If you just can't afford it, it matters not a jot if it comes from France or Farnham.

Researching:
Whetman, Budd, Fishlock, Kemp, Keating. Surrey, London and Ireland.

RolloTheRed
Report
9 Oct 2019 19:59

The UK has not been self sufficient in food since the early C19.
It is quite impossible to run trad pear or apple orchards on a commercial basis.
Not the least of the problems is getting pickers.
Machine picking can work but needs a big investment and reliable contracts eg jam makers. Trees in such orchards are not scenic.
Halting fruit n veg imports from Spain, Africa, S America would not help uk health and would be economic disaster in the growing countries.
In any case the UK has nowhere near the land or skills to be self sufficient in such things.

Researching:
Catch 22

Florence61
Report
9 Oct 2019 22:40

I agree to a point about the climate change, pickers of fruit and machinery that needs a lot of money but many of my friends have invested in a large polytunnel and they grow most of their fruit & veg and rarely buy anything.
They had ample supplies of marrrows, corgettes, sweetcorn, fruit etc as well as some apple trees too. They chop and freeze the carrots, peas for use in the winter.

So before we joined Europe then, we imported less didn't we?

I guess those that live in the cities, towns etc may not have a garden to grow things, but plenty that live in rural areas do grow their own.

I cannot justify buying grapes from south Africa which are quite pricey and have been on a lengthy journey to reach the shop, when there are other fruits grown in the uk available to me.

I think part of it also is that we have been so used to being able to have all theses things all year round that we expect them and when we cant get an avocado or some other exotic fruit we don't take too kindly to it!

Florence in the hebrides

Researching:
house/hampshire prophet/cheshire skinner/kent

maggiewinchester
Report
9 Oct 2019 23:37

I'm afraid agriculture isn't as simple as the Government believes.
In 2016, Owen Paterson reportedly wanted to ease migration pressures by abolishing the agricultural workers scheme which allowed migrants from Romania and Bulgaria to work in the UK and enlist retired people to do their jobs instead.

Obviously, the nearest he'd got to agricultural work was taking a punnet of strawberries out of his fridge!

With mechanisation came the selling off of agricultural cottages, thereby removing 'locals' and replacing them with 'outsiders' or even the 'holiday trade'.
When I was an agricultural worker, (husband was an agricultural engineer) we had a tied house. About a third of the village rented properties cheaply from the estate. Not all were full time workers like the ex and I - but were available, as and when needed, for the less arduous tasks.

Once the houses were sold off, the only way to house 'seasonal' workers was in caravans or hostels. Not many people are happy living this way permanently.
As for pensioners doing ag lab work - it's hard! Even just 'picking fruit' is a strain on muscles.
As someone who was an ag lab in her 20's - no way would I do it now!
At the time, I was all of 7 stone, lugging half hundredweight sacks of vegetables around, in between cutting cabbages, picking potatoes and planting!
That was 7 stone of pure muscle!

Researching:
Me in 2014, apparently.

SylviaInCanada
Report
9 Oct 2019 23:58

One other thing to be considered is the push by consumers and supermarkets for "perfect fruit and vegetables only", which led to marked or mis-shapen ones being discarded either at source (trade buyers refusing to buy them from the farmer) of by the supermarkets disposing of them.

Thus leading to the more expensive organic fruits and veggies, which are not truly organic in many cases .......... just "ordinary grown" ones that failed the "perfect" test.

Those of us who grow our own, or get produce at the farm gate or from friends, know that mis-shaped and marked produce tastes just as good, or even better.

But farmers who had their produce refused for not being perfect have had huge losses in income over the years, and that has probably driven numbers of them out of agriculture, or at least out of growing produce.

Researching:
VE Day celebration, street party for the children. I'm sitting 5th from left, far side of the table with my grandmother standing behind me. ............................................................ To help us and to get better results, please post as much detail as you can, especially name, date(s) and place. Also say what you already know.

RolloTheRed
Report
10 Oct 2019 01:04

In the UK the bulk of vegetable and fruit production does not end up on supermarket shelves but is used to make other products from jam to ready meals to patisserie. Whether the ingredients are of good appearance is not important. In London there is a booming industry growing mushrooms and salad vegetables in tube stations. The products go straight to the sandwich bars.

Again in the UK the farm gate cost of fruit and veg to the supermarket is around 10% of the retail price. Profits are 3%. Transportation, warehousing, property costs (maintenance, local taxes, insurance ) and staff wages account for the rest. Supermarkets prefer UK to foreign fresh produce 'cos it is more profitable. There is just not enough to meet demand.

There are queues of years for "allotments". Most Brits in England ( 70% live in just 5 cities) spend around 2 hours travelling to/from work or education every day. They have neither time nor space to grow a significant amount of food.

Even if they want to the 6 month tenancies now common prevent people from growing anything much or even having a cat.

For most "the Good Life" is a nice dream.




Researching:
Catch 22

PatinCyprus
Report
10 Oct 2019 10:31

Growing your own may be possible in some areas but many would have problems with this. The size of modern gardens in UK being one, you can't swing a cat. My last home in UK I had a very small border around a small lawn (had a dog) and I managed to get a small herb garden in. I was in a large 4 bed house.

These days if you have children the only place for them to play is a back garden so it is usually grassed. Front gardens have become parking areas. In some new builds grassed areas at front cannot be altered, it's on the deeds to remain open and grassed. Councils prohibit alteration of use of land they own - people putting wildflower seeds threatened with prosecution and people tarting up areas also admonished.

Many old allotment areas now have houses on them. The village I used to live in is a greenfield area so no external area for expansion - the allotments for the village have gone, there is now 8 family homes instead - they are housing association owned.

Lots of old factories have become flats so no gardens, councils have built flats and maisonettes to try to accommodate the growing population, so little growing area there.

I have toured Scotland and my husband regularly went to the Hebrides so I understand what Florence is saying about where she lives, it's just very different to my experience as a child from the Black Country and later as a wife of a serviceman moving around UK.

Researching:
Lloyd,Paddock,Cooper,Morris,Rigby West Midlands Salop Worc

SheilaWestWilts
Report
10 Oct 2019 10:58

I find the best things to grow are salad leaves, herbs etc. - things that are premium priced in supermarkets. You can grow them in small spaces, and indoors. We have a very wild, shady garden which is not ideal for veg beds, I did grow tomatoes and peppers last year in the greenhouse which were great. I'm a bit lazy about it but I would really like to grow more!

Researching:
Gloucestershire, Dorset, Hampshire, Derbyshire, London, Lithuania, Russia

Island
Report
10 Oct 2019 11:17

Plenty of allotments where I live and many a garden has at least a tripod of runner beans and some tomatoes. Won't keep the wolf from the door but it beats being pessimistic.



Kay????
Report
10 Oct 2019 11:52

Having a large allotment means I don't buy veg or fruit,.I also greenhouse grow..

Lots of everyday veg can be grown in many ways container wise,as long as it holes in for drainage,,,a large cheap plastic tub can be used for runner beans.,refreshed then used for leeks,,,,,long compost or soil filled drainpipes can be used for growing parsnips,an old storage box for carrots which can also house radishes at the same time,,you can keep a longer production by repeat sowings,,,,,,,just use the imagination. even a couple of sprout stalkes can be planted next to a shrub for support and hardly visable…….cabbages can be grown in a flower boarder.as long as the growing conditions suit the produce then it could mean one less buy at a supermarket for an insecticide filled veg.


used up emultion cans,washed out , painted up ,compost filled can house herbs and not look out of place.….. ;-) :-D :-D.or butternut squash twinging in a flowerbed,,

SuffolkVera
Report
10 Oct 2019 17:29

Kay, you still need room, however small for pots and cans and drainpipes, though I agree small quantities of veg etc can be grown with a bit of imagination. I do grow herbs and tomatoes in pots and I have a couple of blueberry bushes in pots. I tried a dwarf runner bean in a large pot but the problem was that there were never enough beans ready at the same time. I have also tried beetroot and salad greenstuff in large pots. Success was variable but the benefit was hardly worth the cost and effort.

I suppose in a national emergency we would turn over our very small garden to veg but at the moment the flowers and shrubs are feeding the soul if not the body :-)

By co-incidence as I was looking at this thread last night a local free paper was delivered and it had an article about two huge glasshouses that are to be constructed, one in Suffolk and one in Norfolk. They are to be used to grow tomatoes and it is believed that they will provide 12% of the tomatoes required in this country.

SylviaInCanada
Report
10 Oct 2019 18:14

We have a small house on what is a standard size lot in a middle class area of Vancouver ........... 33' wide by 120' long. An alternative size in our block is 40' wide by 120' long.

So not large lots at all. The front garden is split in the middle by a path to the front door ........... each side has been a small area of lawn with rose beds at the front and 2 sides. There is a rose trellis over the path. Now OH has turned the lawn on one side into a native plant area ........... needs less tending and is attractive to butterflies, bees and birds. There is also on that side a large Arbutus tree (native) in the street corner, a 20-25' tall Camellia against the house, and 2 rhododendrons, one very large, in a raised stone bed against the house. There is another rhodo in the matching stone bed on the other side, and then a fence .

"Borrowed" landscape is a large Maple tree in the boulevard between the sidewalk and the road at the front, and 3 flowering cherry trees in the boulevard along the side.

The back garden has a narrower part close to the house due to an extension that we built, and then widens by about 4'. A bed close to the house has perennials, and along the side and back of the extension are a clematis trained against the wall, and herbs (2 or 3 kinds of thyme, lavender and rosemary). There is a small grassed area from the perennial bed widening at the end of the extension and then extending for about 5' where our daughter could play when young. OH turned the remaining part of the back garden into a veggie garden that is about 8' by 8'.

In there he grows 2 Kiwi vines close to the house, the female is about 30 years old and the male about 25 years old. Both are supported by T-bars made of 4x4" lumber and wire. We get a minimum of 100 and a maximum of over 400 kiwis every year.

Along one side of the patch are 3 apple trees espaliered along a wood and wire fence. There is a narrow (width of a lawn mower) strip of grass between these and a flower bed with perennials and shrubs against the fence, with naturalized snowdrops, crocus, bluebells and a few tulips occupying the bottom ca 2' of the grass (finally mowed down in May or early June).

The actual veggie growing area is closer to being about 7' x 7' when the kiwi vines and apple trees are taken into account..

Not large ............ but OH each year plants 3 or 4 rows of potatoes, 1 or 2 rows of broad beans, 1 row of peas, a row of tomatoes, and maybe a row of leeks sown in early summer, then thinned and transplanted for over winter. At the far end of the veggie patch is a large rhubarb plant and a late-flowering (September) clematis allowed to climb over the fence and provide some colour.

He digs the potatoes in September, providing enough to last us from then until march or April. We don't bother with digging early to get new potatoes ............... local ones are on sale.

He started that veggie bed in 1972, the year we bought the house ....... the soil was sandy and not very deep as we are on glacial till and the hard pan is not very far below the surface. Over the years he has composted every year so that we now have thick deep black fertile soil, both in the veggie bed and in every other flower and perennial bed around the house.

There is then a driveway made of paving stones separated by grass strips and leading to the carport attached to the house, and a bed along the neighbour's fence from close to the lane and along the side of the house. A very old cherry tree is close to the lane, and then peonies, bluebells, lily-of-the-valley, and finally some bushes of tayberries espaliered along a wire and wood fence, right next to the carport withe rhubarb between them and the fence.

Between the lane and the old cherry tree is OH's compost box ........ our lawn mower man deposits the grass from our house and the couple of others nearby where he also works. We now compost only the grass and garden clippings, as all food composting is collected by the city.


There is a huge movement here, even with the agricultural land in many areas of the province, to actually USE the front garden.

It is forbidden by city bylaw to concrete or pave over more than a certain small area of garden. It is thus not allowed to pave over your front garden to provide parking space for cars, the most that is allowed is a drive way to a garage by the side of the house.

This is all to maintain drainage of rain water into the soil rahter than run off in the sewers and then rivers.

People grow veggies, small fruit trees and bushes in their front garden, sometimes building raised beds. Some have even tried growing wheat and other grains!

The only by-law that the city has is that one's garden and the outside boulevard must be kept tidy ................. they don't care what you have growing, but if it is untide and not mowed and maintained, then warnings are delivered and fines if not done.

Britain might have to think about doing this kind of thing!

Researching:
VE Day celebration, street party for the children. I'm sitting 5th from left, far side of the table with my grandmother standing behind me. ............................................................ To help us and to get better results, please post as much detail as you can, especially name, date(s) and place. Also say what you already know.