Hobbies and Crafts
Welcome to the Genes Reunited community boards!
The Genes Reunited community is made up of millions of people with similar interests. Discover your family history and make life long friends along the way.
You will find a close knit but welcoming group of keen genealogists all prepared to offer advice and help to new members.
And it's not all serious business. The boards are often a place to relax and be entertained by all kinds of subjects.
The Genes community will go out of their way to help you, so don't be shy about asking for help.
Quick Search
Single word search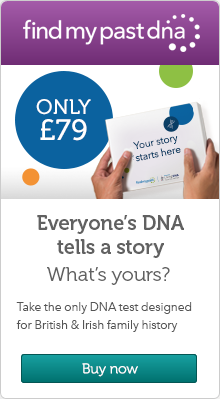 Icons
New posts
No new posts
Thread closed
Stickied, new posts
Stickied, no new posts
What Book or Kindle Book are you reading ??
Profile
Posted by
Options
Post Date

AnninGlos
Report
14 Oct 2019 21:45

Emma I have bought a new kindle but I am blowed if I can get my books transferred to it. As it happens the old one is still working but it is frustrating.

Researching:
Photo climbing rose in our garden Researching Somerset, Dorset, Hampshire, Derbyshire, Staffs, Devon, Glamorganshire. Ingram, Masters, Tamblyn, Knight, Warner, Bate, Allen, Riggs, Dominey, Duffin

SuffolkVera
Report
13 Oct 2019 20:05

Thanks Emma. I might try phoning for a bit of advice.

'Emma'
Report
13 Oct 2019 19:33

Vera can't help but my OH bought a new kindle
and all his books were transferred to it.
He wasn't sure if he would lose them so he phoned
and chap was very helpful.

SuffolkVera
Report
13 Oct 2019 17:55

Hallo all

Isn't anyone reading much lately or not reading anything worth writing about? I wouldn't like this thread to disappear as I have had some good book recommendations from it.

Over the last few weeks I finished reading A Life of My Own, Claire Tomalin's autobiography. I've read a couple of her biographies of famous people in history and enjoyed them but I didn't like this book very much. I kept feeling I should have been more moved by it as she did have a lot of tragedy in her life but I thought she came across as a bit of a snob and a name dropper.

I also read The Sticklepath Strangler by Michael Jecks, one in his series of novels centred around Sir Baldwin Furzehill. Basically it's a medieval murder mystery - pure escapism but well written and enjoyable.

Currently I have almost finished Daughters of the Dragon by William Andrews. During WW11 thousands of Korean girls and young women were forced to become "comfort women", basically sex slaves, for the Japanese Army occupying Korea. This is the story of one such girl both during the war and up to about 2008 and how she suffered and what she had to do to survive. The story is tied up with an antique comb which her mother gave to her and her sister when they were taken away to the "comfort station" and the significance of this comb. She tells the story to her granddaughter who was adopted as a baby by an American couple and is now visiting Korea and has met up with her grandmother.

The book is fiction but based on what did happen to these girls. It is believed that about 200,000 girls were forced to become "comfort women". The author's writing style is fairly simple and easy to read but the story itself in places is quite hard to take .I am glad I read it as I knew nothing about this.

I went to buy a book for my Kindle yesterday and it wouldn't download, then I noticed that my Kindle had lost its wifi connection. Googling to find out what to do I discovered I have to totally restart the Kindle and if that doesn't work I have to restore the factory settings and re-register it. I haven't done it yet as I don't want to risk losing all the books on it. Am I right in thinking that they are automatically backed up to the cloud? Has anyone else had this happen and, if so, what did you do about it please?

Mersey
Report
5 Sep 2019 18:30

~~~~~~~s to everyone <3 <3 hope everyone is in fine fettle mwahhhhh

I have just started reading The Lost Girls of Paris by Pam Jenoff £2 paperback
on Amazon....

Already a page turner and a very easy read as are all Pam Jenoff's books

1940s With the world at war, Eleanor Trigg leads a mysterious ring of female secret agents in London. Twelve of these women are sent to aid the resistance.
They never return home.
1946 Passing through Grand Central Station, New York, Grace Healey finds an abandoned suitcase tucked beneath a bench. The case is filled with a dozen photographs, each of a different woman.
Setting out to find the women behind the pictures, Grace is drawn into the mystery of the lost girls of Paris. And as she delves deeper into the secrets of the past, she uncovers a story of fierce friendship, unthinkable bravery – and, ultimately, the worst kind of betrayal.



'Emma'
Report
27 Aug 2019 11:11

Finished reading Children of Nazis, very interesting read.

'Emma'
Report
20 Aug 2019 15:38

Phillipa Gregory latest book out today "Tidelands"

For an introduction about it Amazon has a write up on it.

'Emma'
Report
9 Aug 2019 15:00

Reading Children of Nazis first one was Gudrun Himmler the only
child who was not illegitimate.
She believes her father did no wrong and even though proof was shown
what he did she did not believe it.
A staunch supporter of him and she herself is of the same belief in what
Hitler had laid out for Germany.
She did not believe her father committed suicide and was killed by the Americans.

Next one is Edda Goring who was the only child of Hermann Goring by his second
wife Emmy Sonnemann who was a German actress.

LilyL
Report
3 Aug 2019 21:36

Elizabeth was extremely unkind bordering on cruel to both Katherine and Mary Grey, Jane of course was executed by her predecessor Mary 1st in 1554 after her tragic 9 days as Queen. I think Elizabeth was very insecure, as there were many who felt that her right to the throne was somewhat tenuous, and that both Mary of Scotland and the Grey sisters had a better claim.

'Emma'
Report
3 Aug 2019 19:47

Started reading Madeleine by Kate McCann but
Could not get into it.
Just about finished reading The Last Tudor by Philippa Gregory,
how cruel and heartless Elizabeth1 was to her cousins
Lady Jane Grey, Lady Katherine and Lady Mary among others.
Have just purchased for my kindle Children of Nazis by Tania
Crasniaski and Molly Grogan. Am interested on how the children
coped if they did at all once they learnt what their fathers had done.

Tawny
Report
3 Aug 2019 19:22

Having read Alison Weir's books Katherine Swynford-The Story of John of Gaunt and his Scandalous Duchess and Elizabeth of York-The First Tudor Queen and thoroughly enjoying both I am now reading another of hers. I decided for book three I would read Mary Boleyn-The Great and Infamous *****. This book is as good as Alison Weir's others but her books are very involved and contain a lot of people and Information.

Researching:
Vita Brevis Carpai Diem. My brick wall Charles Burr 1842????? 1926

LilyL
Report
2 Aug 2019 09:46

She was certainly a strange lady Vera, hygiene wasn't one of her strong points!! But you're right, she was treated shamefully, so it will be interesting to see what sort of slant is put on this account! I feel sorry for all these ladies but I think the one I feel for the most is Katherine of Aragon; being put aside so brutally after years of being a much loved and respected wife was truly shocking and very cruel. If only one of those boy babies had lived!!!

SuffolkVera
Report
1 Aug 2019 21:25

That sounds an interesting one Pippyn. I might try and get that to see that author's views on Caroline of Brunswick. I didn't know much about her till a couple of years ago I picked up a book called Rebel Queen which is about Caroline. She's often shown as pretty shameless and awful and she was certainly no saint, but my book also shows that she was really badly treated. I'd be interested to see how a different author portrays her.

LilyL
Report
30 Jul 2019 18:53

At the moment I'm reading 'The trials of five queens. Katherine of Aragon, Anne Boleyn, Mary, Queen of Scots, Marie Antoinette, Caroline of Brunswick' by R.Storey Deans. It's on my kindle. I either buy, or borrow from the kindle library which is very useful as our public library closed and people have to travel quite a way to the nearest one. I've only just begun it, but it seems promising!!

SuffolkVera
Report
19 Jul 2019 15:25

I've been reading the Stephen Fry autobiographies "Moab Is My Washpot" and "The Fry Chronicles". At first I thought I wasn't going to get on with them at all but I persevered and in the end I did enjoy reading of his life. He doesn't mince his words and the language is a bit near the knuckle sometimes so you need to read them with a broad, open mind. He seems to have been almost brutally honest when writing the books and comes across as an unpleasant child and teenager and says himself he was a liar, cheat and thief but he appears to have made good in the end. The writing style is very Stephen Fry - why use two words if you can use twenty?

I've also read a book written by John Simpson in, I think, 2000. It's called "A Mad World, My Masters" and is a sort of tour of the places he's been in his news gathering and reporting, the characters he has met and the dangerous, moving and funny situations he has encountered. Took me a while to get in to it but then I found it thoroughly enjoyable.

Kucinta
Report
17 Jun 2019 19:18

Anna of Kleve is the latest Alison Weir novel in the series on the 6 wives of HenryVlII. It can be quite interesting seeing what she does with the wives in her novels, as opposed to the non fiction book she wrote about all 6. With the fiction, they get a book each.



Researching:
Eayres (Northants/London) Walker (Surrey) Loveday (Northants) Moore (Tipperary)

SuffolkVera
Report
16 Jun 2019 19:51

They sound interesting Kucinta. More to add to my "to be read" list :-)

Kucinta
Report
16 Jun 2019 18:50

Started reading novels that retell Greek myths from the point of view of the female characters rather than the male. Am halfway through Madelaine Miller's Circe, and have also downloaded The Children of Jocasta by Natalie Haynes. If l enjoy the latter, then l might try her latest, A Thousand Ships. Might also try The Silence of the Girls, by Pat Barker. Have been inspired by a friend, l have to admit.

Researching:
Eayres (Northants/London) Walker (Surrey) Loveday (Northants) Moore (Tipperary)

SuffolkVera
Report
13 May 2019 15:32

I eventually finished Alison Weir's book "Queens of the Conquest". I enjoyed it very much but I will have to re-read it several times to take it all in. It is so full of facts and dates and people that it is quite dense.

I have also just read another of her books called "Innocent Traitor". This is fiction but based on fact and is much easier going - it's a bit like Philippa Gregory in style. It's the story of Lady Jane Grey from her birth to her death. Although I knew her story I don't think it registered with me before how very young she was. She was only 16 when she was executed.

A good read and I will look out for other historical novels by this author

'Emma'
Report
6 May 2019 12:08

Started reading Blood Feud: Mary Queen of Scots
and the Earl of Moray by Steven Veerapen.

The Earl believed he should have been King of Scotland
but he was illegitimate.
It is said that the Earl was the first person assassinated
by a gun.