New Military Records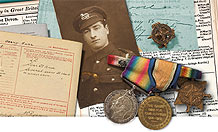 Was your ancestor a war hero?
View thousands of brand new military records, including Chelsea Pensioner records, Military Nurses, Prisoners of war and much more.
brightsolid acquires Friends Reunited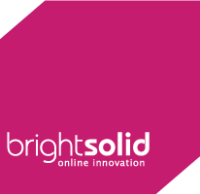 brightsolid today announced it is to acquire Friends Reunited Group from ITV plc for £25 million. The completion of the deal is subject to clearance by the competition authorities.
brightsolid is a fast growing online innovation business owned by DC Thomson, one of the largest privately owned media and publishing groups in the country. A key part of brightsolid's strategy is building businesses that link "people and places" on the internet.
Friends Reunited is the original social network with 20.6 million members. It was launched in 2000 to put old school friends back in touch with each other and swiftly became a British media phenomenon. Sister site Genes Reunited was launched in 2003 and is currently the UK's largest family history website with over 9 million members worldwide and 650 million names listed. Together with Friends Reunited Dating, the group attracts three million unique users per month.
The acquisition of Friends Reunited Group would create Britain's leading genealogy business by bringing together Genes Reunited and findmypast.com (which operate the official 1901 and 1911 Census websites respectively in association with The National Archives) and ScotlandsPeople in partnership with General Register Office for Scotland, the National Archives of Scotland and the Court of the Lord Lyon.
Andy Baker, MD Friends Reunited adds: "We are delighted that brightsolid can see the great value and future potential in the Friends Reunited Group. brightsolid is an innovative online group and by bringing our companies together this way we can build the Friends Reunited business to offer something new and different to our customers. We look forward to working with Chris and the team to develop the business further."
brightsolid is led by digital media entrepreneur CEO Chris van der Kuyl, who joined in October 2007. The broad reach of its online innovation means The Friends Reunited Group will also benefit from brightsolid's resilient data centre and managed hosting services.
brightsolid was advised by HMT Corporate Finance on this transaction and Macfarlanes provided the legal services.
Notes to the Editor - About Genes Reunited
Genes Reunited was launched in 2002 as a sister-site to the Internet phenomenon Friends Reunited. Since then it has grown to become the UK's largest genealogy website.
It marked a revolution in genealogy and ancestry by combining them with Internet social-networking. Members are able to build their family tree by posting it on the site and investigating which ancestors they share with other members. They can also search historical records such as census, birth, death, marriage and military records.
It currently has over 11 million members and over 750 million names listed. One new name is added to the site every single second.