Electoral Rolls
Looking for living relatives?
Search our UK Electoral Rolls (2002-2013) and find your living relatives today.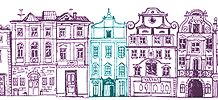 Top bankers' pre bonus salaries rise over 400% in 100 years
Average CEO banker base salary was worth £239,000 in 1901 compared to £1.2m today*
400% increase
Top bankers' base salaries have increased 400%* since 1901, according to data analysis by genesreunited.co.uk, the family history website. The research suggests the average wage would have been around £4000**, worth £239,000 today, while the average base salary of a banking chief a century on is £1.2m.
Controversy
Amidst the recent controversy about executive pay and bankers bonuses it has become the norm for banking chiefs to be far better paid than the rest of the UK workforce, but the extent of this has increased significantly over the last century.
Bankers in the census
In 1901, Edward Holden of the Midland Bank (now part of HSBC) was one of the industry's highest flyers, with a top annual salary of £5000 (worth £285,000 today). Although a significant amount for the 1900s it is still only a fifth of the £1.35 million base salary that Bob Diamond received in 2011. According to past census records, Edward lived with his wife Annie and their three children in well-to-do Surrey. He began his banking career in 1866 as an apprentice with Manchester and County Bank and after 25 years' experience was appointed General Manager of Midland in 1891, which under his leadership went on to become one of the biggest banks in the world. The 1911 census reveals that finance and wealth stayed in the family and Holden's son went on to become a stockbroker who lived in Mayfair.
Rhoda Breakell, head of genesreunited.co.uk said: "It's incredible how much the salaries of top bankers have increased over the years, and that's before you count bonuses and other benefits. Average wages may have increased across the board, but it seems that despite the ups and downs of our economy over the last 100 years banking executives' pay always comes out on top."
Perks and bonuses
The base salaries of chief executives have increased even further when additional perks are considered. A recent FT study found that including benefits and bonuses, the average bank CEO's salary in 2011 was over £8 million***. If we compare the average salary of £239,000 (weighted to today's money and excluding bonus) of a top banker in the 1900s to the total salary and bonus package of these CEOs which is £8 million today, this is a rise of over 3000%. ****
Top bankers' salary 1900s*****
| | | | |
| --- | --- | --- | --- |
| Bank | Name | Salary back in the 1900s | Salary in 2011 money |
| Parr's Bank (now part of Natwest) | John Dunn | £6,000 | £342,000 |
| Midland Bank (now part of HSBC) | Edward Holden | £5,000 | £285,000 |
| London Joint Stock Bank | Charles Gow | £2,400 | £143,000 |
Cost of living
And executive pay has increased at a far greater rate than the cost of living. Looking at the change in cost of household items, genesreunited.co.uk found this has been at twice the rate of a pint of milk.
Increase in cost of living since 1900s******
| | | | |
| --- | --- | --- | --- |
| Item | Cost in 1900s | Cost in 2011 | Increase |
| Pint of milk | 26p | 66p | 153% |
| Cost of a stamp | 26p | 60p | 130% |
| Pint of beer | £1.73 | £3.17 | 83% |
Breakell added: "Analysing historical records and data provides a rich insight into how much our country has changed over the years, and helps us understand what life was like for our ancestors during this time."
- ENDS -
Notes to editors:
* 2011 average of £1.2m is based on the salaries below.
| | | |
| --- | --- | --- |
| Bank | Name | 2011 salary |
| Lloyds | Antonio Horta-Osorio | 1.06 million |
| Bank of Scotland | Stephen Hester | 1.2 million |
| Barclays | Bob Diamond | 1.35 million |
£1.2m is a 402% increase on £239,000
** Bowley, A. L., Wages in the United Kingdom in the 19th Century. Cambridge: University Press, 1900
*** FT Bank CEO Pay 2011 report
**** £239,000 = 3% of £8,000,000
***** Figures from City Bankers by Youssef Cassis ( here )
****** 1911 figures come from A Century of Change: Trends in UK statistics since 1900 report by UK Parliament, 1999 ( here)
Notes to the Editor - About Genes Reunited
Genes Reunited was launched in 2002 as a sister-site to the Internet phenomenon Friends Reunited. Since then it has grown to become the UK's largest genealogy website.
It marked a revolution in genealogy and ancestry by combining them with Internet social-networking. Members are able to build their family tree by posting it on the site and investigating which ancestors they share with other members. They can also search historical records such as census, birth, death, marriage and military records.
It currently has over 11 million members and over 750 million names listed. One new name is added to the site every single second.