Gift subscriptions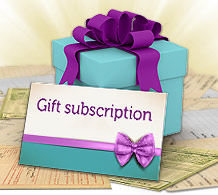 Do you know someone interested in discovering their family history?
You can now buy a gift subscription to Genes Reunited so they can research their family tree.
Two hundred and fourteen Deaths in Essex, a family of Monsters in Westminster and the Witches of Bristol
Family history website, genesreunited.co.uk, reveals the ghoulish goings on in the UK
If you were to visit the UK 100 years ago you may have bumped into a Monster and a Frankenstein in London, the TOWIE crowd might have been full of Deaths, while Bristol would have been home to a coven of Witches.
Researchers at family history website, genesreunited.co.uk trawled through years of records, discovering that in the 1911 Census Essex had 214 people with the surname Death, more than anywhere else in the country and Nottingham was full of Murders with 18 recorded.
They found a Monster family living on Vere Street, Westminster in 1911. The family house has since been destroyed with shops and restaurants now on the site. There were also two other families of Monsters in Cwmbran, Wales and in Durham during 1861.
The Witches of the West resided in Bristol where fifteen people shared the spellbinding surname and Thanet was filled with over 100 Frights. Genes Reunited even unearthed a birth record of a Connell Lister Halloween born in 1927.
The marriage records also shed light on a deathly union in 1946 as Mr Robert Death entered into holy matrimony with Miss Doris Death, ensuring that it really was 'til death do us part'. Researchers also found that in 1994 a Pumpkin was turned into a 'Bond girl' after Stephen Bond asked Janine Watts-Pumpkin for her hand in marriage.
If you were in Whitechapel in the 1880s you may have been worried about the arrival of Frankenstein, as Victor Frankenstein was born during 1884. But perhaps, scariest of all, if you found yourself in Hull, during 1853 you may have encountered a twenty eight-year-old German merchant called Fred Kruger.
Rhoda Breakell, head of genesreunited.co.uk said: "At this time of year everyone is thinking about what to wear for their Halloween party, so we've taken it one step further by highlighting some of the UK's most spookily named citizens past and present. Genes Reunited gives people access to a huge range of records and allows them to find any Skeletons lingering in their family closet. We found a family of Skeletons on Robinson Farm in Depden, Suffolk during 1841."
Notes to the Editor - About Genes Reunited
Genes Reunited was launched in 2002 as a sister-site to the Internet phenomenon Friends Reunited. Since then it has grown to become the UK's largest genealogy website.
It marked a revolution in genealogy and ancestry by combining them with Internet social-networking. Members are able to build their family tree by posting it on the site and investigating which ancestors they share with other members. They can also search historical records such as census, birth, death, marriage and military records.
It currently has over 11 million members and over 750 million names listed. One new name is added to the site every single second.