Electoral Rolls
Looking for living relatives?
Search our UK Electoral Rolls (2002-2013) and find your living relatives today.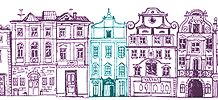 Kate Middleton not 'Ideal Family' material, yet...
One in four (26%) Brits would trade in their family on occasions
Dame Judi Dench and Sir David Attenborough retain 'celebrity Mum and Dad' status two years in a row
Brits would least like Justin Bieber or Joan Rivers as relatives, and Jamie Oliver falls out of the family this year
The Royals continue to excel in the popularity stakes as the nation votes The Queen, Prince William and Prince Harry as their ideal grandmother, son and brother, according to this year's Ideal Family Index by genesreunited.co.uk, a leading family history site. The stunning Kate Middleton, however, still has some work to do after being pipped to the post by actress Emma Watson for ideal daughter.
Brits have spoken as to who they would most like as their celebrity family - with Dame Judi Dench and Sir David Attenborough picking up Mum and Dad duties for the second year in a row. Emma Watson, Prince Harry, Daniel Radcliffe, Joanna Lumley, Stephen Fry and The Queen also retained their places in the family tree this year, however not all in the same role as last year.
One in four (26%) Brits admit that on occasion they'd like to trade in their families for another. In their ideal families, Brits are aiming high with a stellar and mainly British line-up, shunning the X Factor judges, and US counterparts with Justin Bieber and Joan Rivers being some of the least popular family members.
Prince William is a new addition to the family set up, knocking Daniel Radcliffe off the top spot for son and into the role of grandson. Dawn French features as the ideal older sister replacing Joanna Lumley, who has been placed as celebrity aunt, and Johnny Depp retains his spot as older brother along with Prince Harry who also retains his spot as younger brother. While the loveable Stephen Fry features in two parts – one as older brother and also as uncle. Jamie Oliver on the other hand has lost his spot as younger brother to Prince Harry and fallen out of the ideal family all together.
Rhoda Breakell, head of genesreunited.co.uk, commented: "2011 was a big year for the Royals and they've clearly won the hearts of the nation. On the other hand, Simon Cowell might not be so pleased that his X Factor judges haven't drawn in similar ratings! At times many of us might wish we could trade in our families, however by searching your family tree you may discover you really are related to someone famous or even Royalty."
2011's most wanted celebrity family members are:
| | |
| --- | --- |
| | Top most wanted celebrity family members |
| Mother | Dame Judi Dench |
| Father | Sir David Attenborough |
| Daughter | Emma Watson |
| Son | Prince William |
| Older sister | Dawn French |
| Older brother | Johnny Depp/ Stephen Fry |
| Younger sister | Emma Watson |
| Younger brother | Prince Harry |
| Grandmother | The Queen |
| Grandfather | Sir David Attenborough |
| Aunt | Joanna Lumley |
| Uncle | Stephen Fry |
| Granddaughter | Emma Watson |
| Grandson | Daniel Radcliffe |
The Ideal Family Index was commissioned to launch this year's Start Your Family Tree Week which runs from the 26th December until the 1st January and encourages people to discover more about their relatives in a fun and exciting way a time when families will traditionally be together.
"Now in its second year, Start Your Family Tree Week encourages families to sit down together over the festive period and take time to reminisce and delve into their collective past, sharing family stories of those dear ones who came before them and who helped to shape their identity," said Breakell.
- Ends –
Notes to editors:
* Research carried out on behalf of genesrunited.co.uk by Opinium Research via an online survey among a nationally representative sample of 2,012 people from the 2nd to 5th December 2011.
Notes to the Editor - About Genes Reunited
Genes Reunited was launched in 2002 as a sister-site to the Internet phenomenon Friends Reunited. Since then it has grown to become the UK's largest genealogy website.
It marked a revolution in genealogy and ancestry by combining them with Internet social-networking. Members are able to build their family tree by posting it on the site and investigating which ancestors they share with other members. They can also search historical records such as census, birth, death, marriage and military records.
It currently has over 11 million members and over 750 million names listed. One new name is added to the site every single second.