Electoral Rolls
Looking for living relatives?
Search our UK Electoral Rolls (2002-2013) and find your living relatives today.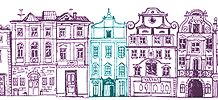 Launch of innovative war memorial competition to enhance history and literacy skills in local schools
An educational initiative from genesreunited.co.uk and History2Literacy to remember those who lost their lives in World War 1
An inter-county competition for primary and secondary schools across Hampshire, Surrey and Sussex
Schools to register by 3rd October, winners awarded on Remembrance Day
In the lead up to Remembrance Day, leading UK family history research website genesreunited.co.uk is launching a War Memorial Competition for schools across Hampshire, Sussex and Surrey*. The educational initiative has been carefully designed by experts from History2Literacy, a group of learning and teaching specialists, as an original and exciting way to promote literacy, history, ICT, design and other skills via an interactive experience.
The competition will give primary and secondary school pupils the chance to delve into their communities and research their local history. Using information from a local war memorial and followed up by research on the Genes Reunited website (offered free), schools are invited to create their own 21st century memorial to men and women from their district that died in the 1914-18 conflict.
Entries are encouraged from individual pupils, classes or year groups and will be judged on their originality, quality and appropriateness. Schools will be eligible for one of many prizes including 1st prize of £500, and gifts for every student who participates.
To register, schools should visit: Feature is not available anymore
All participating schools will receive a starter pack and have access to the guidance of the History2Literacy team. The closing date for registration is Monday 3rd October with the winners being announced on Friday 11th November, Remembrance Day.
Rhoda Breakell, Head of Genesreunited.co.uk, said: "The competition will give students an excellent chance to learn about their local history and the lives of local war heroes, as well as enhance their performance in key areas of the curriculum. We think it's important that children know about their past, and what better way than creating their own fitting tributes to members of their communities.
"We will be working closely with History2Literacy to support the pupils by providing them with a range of background materials and access to exciting online sources through the records on the genesreunited.co.uk website. Memorials can honour just one man or woman - or dozens of local men and women who played a part in World War 1. Every community has a story to tell and we want to help pupils discover this."
Prizewinning children's author and historian Stewart Ross said: "This is one of the most exciting educational innovations I have come across for a long, long time - thumps all kinds of curriculum nails bang on the head!"
-ENDS-
Note to editors
* Not including London Boroughs in Surrey
About History2Literacy
The History2Literacy concept grew out of a desire to make the best educational use of high-speed broadband to enhance teaching and learning. When central funding was reduced, experienced local authority subject experts and ICT consultants who have worked on South-East Grid for Learning (SEGfL) and Local Authoritory projects established History2Literacy to carry on developing and delivering proven Literacy, History and ICT programmes.
The History2Literacy team
Stewart Ross - Writer
Prize-winning writer Stewart Ross, an ex-teacher and author of some 250 fiction and non-fiction books for children and adults, has been working with schools in Britain and overseas for many years. As well as hundreds of individual visits, he has been part of the Adopt an Author scheme in Basildon, Essex, and writer in residence with the Thanet cluster of schools. He has worked with the SEGFL since 2007.
Phil Bracegirdle - ICT Consultant
After a successful teaching career in Hampshire, Phil joined the Advisory Service Kent as an ICT "Hands on Support" Consultant in April 2004. Focusing on how ICT can be effectively embedded across the primary curriculum, Phil has participated in many significant ICT programmes that have received both local and national recognition. These include The Crabble Mill Writing Project, DigIT and Kent Weather Watch which involved over 100 schools and 3000 pupils.
Keith Harcourt - Curriculum & Communications Consultant
Having taught and been an advisor, Keith worked as Education Manager of a major newspaper publisher for ten years, finally founding his own consultancy. He has worked on many major education programmes including the Crabble Mill Project and has produced an annual newspaper for SEGfL. As Education Consultant to the Kent and East Sussex Railway he developed and still runs the Victorian Experience and the Evacuation Experience each year. The Evacuation Project alone has successfully developed the learning of nearly 6000 children.
Notes to the Editor - About Genes Reunited
Genes Reunited was launched in 2002 as a sister-site to the Internet phenomenon Friends Reunited. Since then it has grown to become the UK's largest genealogy website.
It marked a revolution in genealogy and ancestry by combining them with Internet social-networking. Members are able to build their family tree by posting it on the site and investigating which ancestors they share with other members. They can also search historical records such as census, birth, death, marriage and military records.
It currently has over 11 million members and over 750 million names listed. One new name is added to the site every single second.