General Chat
Welcome to the Genes Reunited community boards!
The Genes Reunited community is made up of millions of people with similar interests. Discover your family history and make life long friends along the way.
You will find a close knit but welcoming group of keen genealogists all prepared to offer advice and help to new members.
And it's not all serious business. The boards are often a place to relax and be entertained by all kinds of subjects.
The Genes community will go out of their way to help you, so don't be shy about asking for help.
Quick Search
Single word search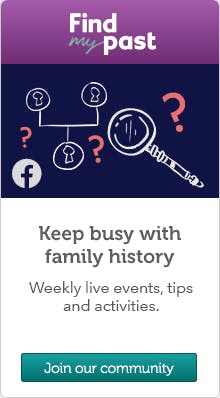 Icons
New posts
No new posts
Thread closed
Stickied, new posts
Stickied, no new posts
Pensions and divorce!
Profile
Posted by
Options
Post Date

Florence61
Report
24 Oct 2017 22:47

As the law stands, if you divorce, then whatever pensions you have at that time, your husband/wife is entitled to half of the value. Even if you had a pension say when you started work at 18 and your other half never contributed a penny to that fund, if you divorce him, he is still entitled to half...how wrong is that?

Recently I have had to investigate that claim through lawyers and its true. So if your husband has no pension whats so ever, but you have, you will end up the loser as he stands only to gain half your private pension, which when deducted from the value of your house less fees etc means the settlement is a pittance for a life time of slog and hard work .

But the price of freedom and happiness is priceless I guess.

Florence
in the hebrides


Freedom I guess is priceless as is happiness but it doesn't pay to rehouse you :-( :-( :-( :-(

Researching:
house/hampshire prophet/cheshire skinner/kent

RolloTheRed
Report
25 Oct 2017 10:43

"Well meaning brought me here"

The statute law says nothing specific about divorcing partners pension pots. The general principle is that assetts (inc pension pots) should be divided on the basis of equity NOT history and who paid how much for what.

For many years during which in most cases men's earnings and assetts greatly exceeded those of their partner AND the equity principle was not applied very much, if at all, women tended to be big losers in divorce whether or not they had children.

The current situation is that all assets have to be put in the pot with both sides being quite free to force disclosure. Of course some women find themselves caught by the modern ruling and there is then a great wailing and nashing of the teeth.

There is only one answer as has always been.
Marry in haste, repent at leisure.

Or failing that before getting married get a decent lawyer and read up some basics on trusts and pre-nuptial contracts..

NB: It is no longer possible to get legal aid for most divorce and custody proceedings. The major exception is where there is violence towards the plaintif or children of the marriage.


Researching:
Catch 22

Rambling
Report
25 Oct 2017 11:39

and for those of us who have no clue what a "Triple Talaq" is........

http://www.aljazeera.com/indepth/features/2017/05/tripple-talaq-triple-divorce-170511160557346.html

Were I married and divorcing would i want my ex to lay claim to half my pension ( good luck with that!) ...probably not.

Would I want to see him living 'high on the hog' on a pension in the future if I had settled for less ( perhaps because my own pension if any, was compromised by taking time off to bring up the children/support his career etc) ?..... probably not.

A pre-nup is a good idea.... some form of legal agreement is always a good idea whenever money may be involved ( would that I had listened to that piece of advice myself lol).





Researching:
Whetman, Budd, Fishlock, Kemp, Keating. Surrey, London and Ireland.

RolloTheRed
Report
25 Oct 2017 13:03

Sharia law cannot be enforced, has no validity in any European jurisprudence except parts of FRYU. Some UK property contracts embody asects of Sharia law notably no alcohol to be consumed and mortgage arrangements. Most well known is Portcullis House.

Sharia law is frequently confused with Middle East and especially Arabic customary law. In fact the two are far apart. Women have little to fear from true Sharia but will never find it in places such as Bradford or Brick Lane, Bethnal Green.

Most of you will be aware that commercial contracts where the retail party had insufficient info or income are being struck down the latest case being BrightSolid. The law lords are cogitating on similar rules for marriage.


Researching:
Catch 22

maggiewinchester
Report
25 Oct 2017 13:09

...not sure there's much Sharia law on the Hebrides......


but Hey! Ho!

Researching:
Me in 2014, apparently.

RolloTheRed
Report
25 Oct 2017 14:10

There are quite a lot of muslim people living in the Hebrides and even Shetland. They adhere pretty closely to the Scottish norms of hard work and friendliness so get on fine. Among those I know lack of Sharia law is seen as a bonus.

Faced with the need to keep the USA and the EU onside the Kingdom seems at last prepared to take back the keys from the wahabis. They might be even more prepared if they hadn't got a deal with Murder Inc (UK)

Researching:
Catch 22

Shirley~I,m getting the hang of it
Report
25 Oct 2017 15:50

On a different tack I was surprised when hubby died in 2015 that I was entitled to a percentage of his state pension

It is being phased out depending on the your and hubby's birth year

Hubby's sister was born in 1935 ,her hubby was born in 1932 . He passed in 2013 and she got all his state pension added to hers

Hubby was born in 1934 but I was born 1937 so I was only entitled to a percentage
Presume this is because the government wants folks to take out private insurance

But if you haven't worked since children were born,or worked with a company that didn't offer private pensions them you miss out all round

Researching:
Surname Fahse. Germany. Essex .South East London My avatar is one of our wedding photos of 1957

maggiewinchester
Report
25 Oct 2017 16:23

Rollo, I think it would have been polite to have asked Florence if Sharia law affected her, before presuming.

As for there being 'quite a lot' of Muslims on the Islands, in 2002 there were 14 families in Stornoway – but about half have since moved away.
Muslims make up 0.4% of the Shetland population – probably about the same % as when I was there - hardly 'quite a lot'.

I beg to differ with your 'declaration ': "Women have little to fear from true Sharia but will never find it in places such as Bradford or Brick Lane, Bethnal Green." Oh yes they will!

Telegraph 2008: Five sharia courts have been set up in London, Birmingham, Bradford and Manchester and Nuneaton, Warwickshire.

What you don't seem to grasp, is that Sharia law isn't the preserve of the Wahabi's – it impacts on all forms of Islamic life, from hygiene, dress code, diet to economics marriage etc, so every Muslim conforms to at least some aspects of it, but not necessarily to the same degree.
There are also 4 sources of Sharia law – and each of these is subject to differing interpretations.
My dad was a 'relaxed' Muslim, but when he moved back to the UK, he always dressed modestly, and, out of respect, I wouldn't wear a boob tube and shorts when visiting him.
He wouldn't stop me, or say anything, but it's called courtesy.
It's highly unlikely Muslims in the Islands would follow 'strict' Sharia law - the wind would blow their burkas off, for one thing!!.



Researching:
Me in 2014, apparently.

Sue In Yorkshire.
Report
25 Oct 2017 16:59

All I know about this pension taking is.
My late husbands ex wife claimed half of his State pension when she was due to retire.They had been divorced 15 years and yet she was allowed by the DWP to claim
everything she could get her hands on including my wages.

But I had to see a solicitor about her not getting any money that I had worked for or any thing I had bought since we were married.

As far as I know she got 10% of his state pension and that was all she got.

I fight for what is mine and no-one gets a penny or thing which I paid for.



Florence61
Report
25 Oct 2017 19:51

Thanks for your replies. Although what Sharia law has to do with me I cant imagine.!

I am an Englishwoman who is still married to a Scotsman(separated)

My gripe is that a private pension which was a bank pension started in 1980 which was invested elsewhere without a single contribution from my ex is now apparently half his.

A prenuptial wasn't really talked about back in 1993 when I married as I didn't own any property or shares etc in my own name so didn't consider I had anything to lose.

He was self employed all his life and never had a pension(his choice). So can someone tell me why he should get half of something he never contributed to. If it was the other way round, I wouldn't expect to get half of a pension he had before we married, why would I?

If I die before the pot is emptied, I have nominated my children to receive whatever is left but doesn't change the fact he stands to gain.It would be different if both partners were paying into a pension during their marriage because the contributions would be out of joint household income but this isn't.

My fund was worth around 50k.so 25k is being deducted from my share of the house less the remaining mortgage, less fees and I'm left with very little.

This area did take some Syrian Families last year(about 6 I think). There are one or 2 Muslims but not many. Whilst the Syrians say they have been made very welcome some have said in the local paper, there is nothing to do here and they are bored!! That's gratitude for you!!

Florence
in the hebrides :-| :-| :-|

Researching:
house/hampshire prophet/cheshire skinner/kent

maggiewinchester
Report
25 Oct 2017 20:04

I never checked if my ex had a private pension :-S
Oh - the blindness of young love!
However, when we divorced and he remarried, I presume I lost that anyway.
....and after marriage number 3 (his, not mine)- I expect the pot is nearly empty!

I found this - typically it has the man with his own pension, not the woman, one day officialdom will progress beyond the 1950's!

https://www.divorce-online.co.uk/DOL-Forum/threads/is-the-pension-you-accumulated-before-you-married-considered-in-a-financial-split.5860/

Researching:
Me in 2014, apparently.

Kay????
Report
25 Oct 2017 20:51


Pre-nup doesnt exsist in the UK and isnt lawful.

Rambling
Report
25 Oct 2017 21:02



"Prenuptial agreements are not currently legally binding in England. However, a Judge is likely to take a prenuptial agreement into account when overseeing a case and is likely to uphold it, as long as certain safeguards have been met. Recent cases show that prenuptial agreements are being upheld in many instances."


Researching:
Whetman, Budd, Fishlock, Kemp, Keating. Surrey, London and Ireland.

Kay????
Report
25 Oct 2017 21:06

But its not enforceful as a law. :-)

maggiewinchester
Report
25 Oct 2017 21:14

"Following precedent set in the 2010 ground-breaking case of Radmacher v. Granatino, prenuptial agreements are now afforded heavy evidential weight within the UK Family Court, unless considered to be unfair."

..So a prenuptial wouldn't have existed when Florence married - so not much use in mentioning it!! :-D :-D

Researching:
Me in 2014, apparently.

Rambling
Report
25 Oct 2017 22:14

I was just expressing the opinion that they are a good idea in general.

No of course there is no point in mentioning pre nups, or triple taraq, or Sharia law..or indeed anything that has been said on the thread as none of it will help Florence.

Unless her ex has the integrity to turn down his legal share of her pension & how many would do that I wonder?




Researching:
Whetman, Budd, Fishlock, Kemp, Keating. Surrey, London and Ireland.

maggiewinchester
Report
25 Oct 2017 22:39

:-D :-D :-D :-D

Researching:
Me in 2014, apparently.

Kay????
Report
25 Oct 2017 22:49


No claim can be made on any pension prior to marriage,so that should be safe....the remainder then needs a CEV done to determine what portion can be claimed on,if any.

Florence61
Report
25 Oct 2017 23:35

Correct kay.But when i marrried, after several months later i transferred the bank pension into a private one.At the time there was £11500.Today the value was around 50k. So yes my lawyer will try to offset that £11500 but i still have to give him 50% of the rest.... that is where the law needs to be changed!!

As I said the cost of freedom and happiness is priceless. I guess I was able to pack up and leave in 3 days. Im renting a house on my own now, not cheap.

Strange too the day after i moved my blood pressure which had been so high returned to normal and has been great ever since!

Just wish i had been brave enough a few years ago to leave but i put my children first in getting them through uni and college and into work just recently.

I said 2017 would be MY year and so it was. Cant wait though to boot it out the door on the 31 dec and say hello 2018 :-) :-) :-)

Florence
in the hebrides

Researching:
house/hampshire prophet/cheshire skinner/kent

maggiewinchester
Report
25 Oct 2017 23:47

Yaaay!! Bring on 2018, Florence!! :-D :-D :-D :-D

New start, new life.

Glad your blood pressure has gone down. :-D :-D :-D

Researching:
Me in 2014, apparently.