Suggestions
Welcome to the Genes Reunited community boards!
The Genes Reunited community is made up of millions of people with similar interests. Discover your family history and make life long friends along the way.
You will find a close knit but welcoming group of keen genealogists all prepared to offer advice and help to new members.
And it's not all serious business. The boards are often a place to relax and be entertained by all kinds of subjects.
The Genes community will go out of their way to help you, so don't be shy about asking for help.
Quick Search
Single word search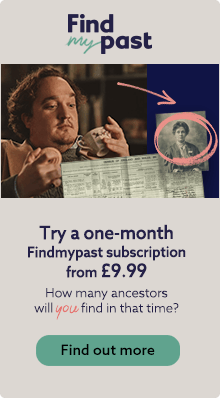 Icons
New posts
No new posts
Thread closed
Stickied, new posts
Stickied, no new posts
HOTMATCHES
Profile
Posted by
Options
Post Date

Tracey
Report
5 Oct 2012 09:02

Morning!

I'm very frustrated that i have paid my annual subs for years now on here... But get nothing out of genes reuntied as i NEVER get any hotmatches... I used to get regular monthly hotmatches and have had in the past great connections (even found a cousin that i had no knowledge on)...

Please can this be sorted out or i will not be re newing my account when the time comes...

Many thanks

Gai
Report
5 Oct 2012 11:48

GR changed the way that hot matches are generated and now most of us get none.

Probably best to look at the surname summary and see who has added the surname you are interested in.

Gai


Researching:
Moreman's of Mangotsfield, Matchett's of Ireland & Essex, Craddock's of Scotland & Manchester

ElizabethK
Report
5 Oct 2012 12:32

I go to "Search Trees" at least once a week and see if anyone has entered any of my names over the last 7 days or so,

At least you know they are active and should answer a contact message

InspectorGreenPen
Report
5 Oct 2012 12:32

Yes, the change was made, I believe, as a result of continual lobbying from a relatively small number of vocal members to these boards. Unfortunately those of us who had experience of name matching programs and better understood their shortcomings thought different but were apparently overruled.

That said, I have always found it far more satisfying to do my own searching, as Gai suggests and over the past 10 years I have been a member have made over 600 contacts with other members.

Cynthia
Report
5 Oct 2012 16:39

It also helps if you update your tree with new names. It maybe that you have exhausted all possible contacts at the moment.



Cx

Researching:
ADVICE: Click on 'My Threads' over on the left to find your replies. Please respond to your replies by typing in the Add Reply box at the bottom of the page. Enjoy!

RolloTheRed
Report
5 Oct 2012 22:13

Just go to search / All Trees / (family name) new in last 14 days and there you go. If it is a popular name it helps to add location, birth dates.



Researching:
The Man In the High Castle

Gai
Report
6 Oct 2012 10:57


I know the new way that GR conducts the hot match system is flawed as I had 28 matches to another persons tree. I uploaded a gedcom over 18months ago so I lost all the hot matches that I had.

in the past 18 months I have never had a hot match to this person's tree yet when I go through the surname summary the name appears in their tree. So I know they still have a tree on GR even though they are no longer a member.

GR never seems to search past the letter B when it comes to hot matches.

I was one who was frustrated with the old system because even though I would put the place of birth as Australia I would receive all these matches to people in the UK.

Gai

Researching:
Moreman's of Mangotsfield, Matchett's of Ireland & Essex, Craddock's of Scotland & Manchester

InspectorGreenPen
Report
6 Oct 2012 18:30

"....even though they are no longer a member.?

If they are no longer a member then all their information is deleted including their tree. Most members on the site are actually 'Free Members' who don't pay a subscription.

Hot Matches takes a batch of names from your tree (it used to be 100, but may have changed) and attempts to find matches with other trees. If none are found you have to wait till the next run.

The change to add pob to dob has meant that even if a "match" is found, it may fail matching as the pob is different.






Gai
Report
7 Oct 2012 00:13


Sorry IGP, what I should have said is they still have a tree on GR but no longer use the site.


I know that the hot matches aren't going past the letter D in my case as I have over 200 names in my tree that start with the letter M and in the past 18 months all my hot matches range from the letters A to D.

Must have been the 10 hours I spent stocking taking yesterday because I don't know why I wrote the letter B in my previous post.

Gai

Researching:
Moreman's of Mangotsfield, Matchett's of Ireland & Essex, Craddock's of Scotland & Manchester

Tracey
Report
7 Oct 2012 14:02

Hello everyone,
I will try the suggestions...

Like some i have 1300 names on my tree and have now given up on adding names as i don't recieve any hotmatches... Infact i've had one hotmatch since last july... I reallydon't think i will be renewing my subs when thetime goes- shame tho as i prefer genes to other sites

Chris in Sussex
Report
8 Oct 2012 13:05

I do sometimes wonder about the 'Hot Match'.

I upload my tree from FTM on my computer.

When I enter data to FTM I do not include 'England' in any field.

I have always wondered if that is why I so very rarely receive Hot Matches although I have long standing 'cousins' on here with whom I should????

Chris

Researching:
Avatar...My darling Dad. 1931-2019 'Take nothing on its looks, take everything on evidence. There is no better rule' Charles Dickens, Great Expectations. 'A brickwall is a problem that you haven't solved yet' Dave Annal http://media.nationalarchives.gov.uk/index.php/brick-walls-and-lost-ancestors/

LadyScozz
Report
9 Oct 2012 10:59

I think GR take 50 names at random from your (and Mine) tree, every 14 days.

I have over 20,000 names on my GR tree, and rarely get a "good" hotmatch. Majority of mine are with people I'm already in touch with.

I do my own searches, send messages to those with matching name, place & year of birth............ but rarely get a reply.

DazedConfused
Report
9 Oct 2012 12:21

With the new criteria it has now become too specific

My Battersea ancestors will now only pop up in Hot Matches if the other person put in the same locality as me so if I was to put in Battersea, London then of the 3 choices of how you could list it I would only get those who put in the exact same as me and would miss out on the Surrey and SW entries

Battersea, SW
or Battersea, Surrey
or Battersea, London

But why wait for Hot Matches when you can do this for yourself with the Tree Matching and you can put in just what you want?





Researching:
We are all of us in the gutter, but some of us are looking at the stars, Oscar Wilde New avatar, my dad age about 3/4 months, could have been worse, it could have been the awful nude on a rug!!

LadyScozz
Report
11 Oct 2012 04:41

They're "hidden" now.

On the Tool Bar, look under "Relatives".

I got two hotmatches today, been in touch with both people. One of the matches was the same one I got earlier this week, sent a message but haven't had a response yet....nor do I expect one.

Susan
Report
11 Oct 2012 08:22



When I click into Hot Matches all I get is an error has occured :-(

Researching:
Haycock ...London and Gloucestershire , Walters... South Wales and Gloucestershire , Lewis... South Wales , French ...Nottingham and Essex.

Kense
Report
11 Oct 2012 09:44

Does anyone know if there is a limit of five pages (100 matches) of current hot matches?

If there is then if you already have 100 matches does it mean the hot match software will not attempt to find any more?

InspectorGreenPen
Report
11 Oct 2012 10:50

Ken,

The 100 limit (GR's figure from some time ago, so can't be sure if it still applies) relates to the number of names that are matched on each Hotmatch run, not the total number of matches you can have.. So if you have 1,000 names in your tree, it will take ten HM runs before all are checked. They are supposed to run once a fortnight but I don't think that has been the case over the past couple of years because of performance and other problems.

I also believe that existing matches are also re-checked each time to ensure the are still valid, and to pick up any new matches from recently added trees.

I currently have around 11 pages, some 200 plus member tree matches, 600 or so name matches, but because of the change to matching criteria, new ones are few and far between.

It is also worth mentioning that matches can only see in one direction. By that I mean that if I have a Hotmatch with someone in your tree, it does not necessarily follow that you will automatically see a Hotmatch against me.



Kense
Report
11 Oct 2012 11:26

The current figure is 50 according to the FAQ. Names are taken at random and Smith and Jones are excluded.

When the system changes I had exactly 100 in my current hot matches which I why I thought there might be a limit. At that point I discarded a number of those I considered possible but unlikely.

Kense
Report
11 Oct 2012 11:34

From my home page it seems the software is run more frequently than once per fortnight. Attempts to find hot matches have been made on 30-Aug, 7 Sep (8 days), 18 Sep (11 days), 26 Sep (8 days), 7 Oct (11 days).

DazedConfused
Report
11 Oct 2012 13:26

Also another thing to consider is how long you have been a member, after about 2 years unless you are constantly adding to your tree any 'hot matches' will be either repeats or distinctly 'odd' matches.

I know that when I did have my tree on here by about year 2 or 3 the hot matches were so bizarre and obcure or constant repeats that I seldom bothered with them
also if it is only 1 match in a tree what use is that if in theory there should be far more?

If I still had my tree on here, no or useless hot matches would not be for me a reason to stop my subs. :-D

Researching:
We are all of us in the gutter, but some of us are looking at the stars, Oscar Wilde New avatar, my dad age about 3/4 months, could have been worse, it could have been the awful nude on a rug!!