Help Centre - Frequently Asked Questions
Tell me more about the offers.
You will see three offers at any one time, with one new offer each month. Our partners are offering great discounts on Family History magazines, days out and more besides.
There will also be a competition each month. We have got some fantastic prizes lined up for you.
Gift subscriptions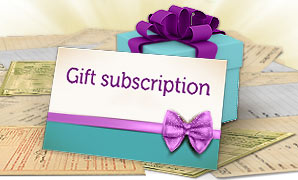 Do you know someone interested in discovering their family history?
You can now buy a gift subscription to Genes Reunited so they can research their family tree.